FDA Approves First Antibody-Drug Conjugate in HER2-Positive Metastatic Breast Cancer
February 22nd, 2013
On February 22nd, 2013, the FDA approved Kadcyla™ (ado-trastuzumab emtansine), as a single medicine, for the treatment of people with HER2-positive metastatic breast cancer (mBC) who have received prior treatment with Herceptin® (trastuzumab) and a taxane chemotherapy. People should either:
Have already been treated for their metastatic cancer, or
Have had their early-stage cancer come back during or within six months after they completed a course of treatment following surgery.
---
News in brief
A new personalized medicine that has helped people with an aggressive form of breast cancer live longer (median overall survival 30.9 months vs. 25.1 months in Phase III study).
An antibody-drug conjugate (ADC), a new kind of targeted medicine that can attach to certain types of cells and deliver chemotherapy directly to them.
The fourth medicine from Genentech to receive FDA approval for people with advanced cancers within the past two years.
Full Prescribing Information, including Boxed WARNINGS
---
Supporting Information
Important Safety Information
KADCYLA is not the same medicine as trastuzumab (Herceptin)
There are possible serious side effects of KADCYLA. The patient's doctor may do tests before starting KADCYLA and before each dose to monitor for these side effects. KADCYLA treatment may be stopped or the dose may be lowered if the patient experiences any of these side effects. Patients must contact their doctor right away if they experience any of these symptoms.
Liver Problems
KADCYLA may cause severe liver problems that can be life-threatening. Symptoms of liver problems may include vomiting, eating disorder (anorexia), nausea, stomach pain, yellowing of the skin (jaundice), dark urine, or itching
Heart Problems
KADCYLA may cause heart problems, including those without symptoms (such as reduced heart function) and those with symptoms (such as congestive heart failure). Symptoms may include swelling of the ankles or legs, shortness of breath, cough, rapid weight gain of greater than 5lbs in less than 24 hours, dizziness or loss of consciousness, or irregular heart beat
Pregnancy
Receiving KADCYLA during pregnancy can result in the death of an unborn baby and birth defects. Birth control should be used while patients receive KADCYLA and for 6 months after their last dose of KADCYLA

If patients are exposed to KADCYLA during pregnancy, they must contact their healthcare provider right away; they are also encouraged to enroll in the MotHER Pregnancy Registry by contacting 1 (800) 690-6720

If patients are mothers who are breastfeeding, they should talk with their doctor about either stopping breastfeeding or stopping KADCYLA
Additional possible serious side effects of KADCYLA
Lung Problems
KADCYLA may cause lung problems, including inflammation of the lung tissue, which can be life- threatening. Signs of lung problems may include trouble breathing, cough, tiredness, and fluid in the lungs
Infusion-Related Reactions
Symptoms of an infusion-related reaction may include one or more of the following: the skin getting hot or red (flushing), chills, fever, trouble breathing, low blood pressure, wheezing, tightening of the muscles in the chest around the airways, or a fast heartbeat. The patient's doctor will monitor the patient for infusion related reactions
Serious Bleeding
KADCYLA can cause life-threatening bleeding. Taking KADCYLA with other medications used to thin your blood (antiplatelet) or prevent blood clots (anticoagulation) can increase the risk of bleeding. The patient's doctor should provide additional monitoring if the patient is taking one of these other drugs while on KADCYLA. Life-threatening bleeding may also happen with KADCYLA even when blood thinners are not also being taken
Low Platelet Count
Low platelet count may happen during treatment with KADCYLA. Platelets are cells in the blood that help the blood clot
Nerve Damage
Symptoms may include numbness and tingling, burning or sharp pain, sensitivity to touch, lack of coordination, or muscle weakness or loss of muscle function
Skin Reactions Around the Infusion Site
KADCYLA may leak from the vein or needle and cause reactions such as redness, tenderness, skin irritation, or pain or swelling at the infusion site. If this happens, it is more likely to happen within 24 hours of the infusion
HER2 testing and KADCYLA
Patients must have a HER2 test to determine if their cancer is HER2-positive before taking KADCYLA as benefit has only been shown in patients whose tumors are HER2-positive.
Most common side effects of KADCYLA
The most common side effects seen in people taking KADCYLA were:
Tiredness

Nausea
Pain that affects the bones, muscles, ligaments, and tendons
Bleeding
Low platelet count
Headache
Liver problems
Constipation
Nosebleeds
Report side effects to the FDA at (800) FDA-1088 or www.fda.gov/medwatch. Patients and caregivers may also report side effects to Genentech at (888) 835-2555.
For full Prescribing Information and Boxed WARNINGS on KADCYLA please visit www.kadcyla.com.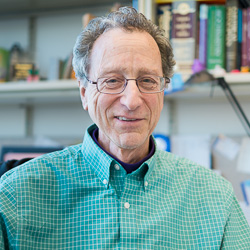 "Our scientists have worked for more than a decade to refine the sophisticated science and manufacturing technology of our first ADC, so it is an incredible honor to now make Kadcyla a reality for people with this aggressive form of breast cancer."
---