The DNA Effect Panel
Over the past 35 years, biotech has seen a number of innovations, but it's still only the beginning. The future holds discoveries we have yet to imagine, and the shape of our industry has yet to be defined.
In celebration of the opening of the "Birth of Biotech" showcase display at the Smithsonian's Museum of American History, we have invited industry visionaries - Drs. Arthur Levinson, Kimberly Blackwell, George Church, and Daniel Kraft - to participate in a panel moderated by Forbes columnist Matt Herper to discuss the impact of biotechnology on medicine and what we can expect from the industry in the years to come.

TONIGHT! Tune in at October 24, 2013 at 7 p.m. EST for the Add to Google Calendar - Download .ics file (Outlook, iCal)
Note: the onsite event is by invitation only. Please call 202-585-2055 for assistance.
Our Distinguished Panelists

We invite you to learn more about Drs. Arthur Levinson, Kimberly Blackwell, George Church, and Daniel Kraft, and moderator Matt Herper, to find out how these industry leaders are dedicating their careers to advancing medicine and biotechnology.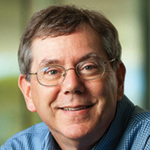 Arthur D. Levinson, Ph. D.
Arthur D. Levinson is chairman of Genentech, Inc., member of the Roche Board of Directors and Chairman of the Board of Apple. Levinson served as Chief Executive Officer of Genentech from 1995 to 2009.
Levinson first joined Genentech in 1980 as a research scientist. He and his colleagues first sequenced part of the HER2 gene. As CEO of Genentech, Levinson invested heavily in research and development.
In September 2013, Levinson was named Chief Executive Officer of Calico, a company focused on health, aging and well-being.
Levinson holds several Board positions in addition to Roche and Genentech. He was appointed Chairman of the Board of Apple in November 2011. He served as a co-lead director of Apple's board since 2005 and a director since 2000. He is Chairman of the Board of Amyris and a director of NGM Biopharmaceuticals, Inc. and the Broad Institute of MIT and Harvard. He was a director of Google, Inc. from 2004 to 2009.
He currently serves on the Board of Scientific Consultants of the Memorial Sloan-Kettering Cancer Center, the Industrial Advisory Board of the California Institute for Quantitative Biomedical Research, the Advisory Council for the Princeton University Department of Molecular Biology and the Advisory Council for the Lewis-Sigler Institute for Integrative Genomics.
Levinson has authored or co-authored more than 80 scientific articles and has been a named inventor on 11 United States patents. Levinson received the Irvington Institute's 1999 Corporate Leadership Award in Science and was honored the same year with the Corporate Leadership Award from the National Breast Cancer Coalition. He was inducted into the Biotech Hall of Fame at the 2003 Biotech Meeting of chief executive officers. BusinessWeek named Levinson one of the "Best Managers of the Year" in 2004 and 2005, and Institutional Investor named him "America's Best CEO" in the biotech category four years in a row (2004-2007). In 2006, Princeton University awarded Levinson the James Madison Medal for a distinguished career in scientific research and in biotechnology. Also in 2006, Barron's recognized Levinson as one of "The World's Most Respected CEOs," and the Best Practice Institute placed Levinson on their "25 Top CEOs" list. In 2010, the Biotechnology Industry Organization honored Levinson with the Biotechnology Heritage Award and the San Francisco Exploratorium with their Director's Award. In 2011 he received the Cancer Research Margaret Foti Award for Leadership and Extraordinary Achievements in Cancer Research, and in 2012 he received the Cold Spring Harbor Laboratory (CSHL) Double Helix Medal. In 2008, Levinson was elected as a Fellow to the American Academy of Arts & Sciences. In 2011, Levinson was appointed to the United States Commerce Department's Innovation Advisory Board.
Levinson received his Bachelor of Science degree in molecular biology from the University of Washington and earned a doctorate in Biochemical Sciences from Princeton University.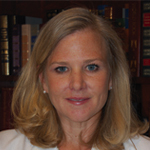 Kimberly L. Blackwell, M.D.
Kimberly L. Blackwell is Professor of Medicine and Assistant Professor of Radiation Oncology at Duke University Medical Center.
Since 2010, she has served as the director of the Breast Cancer Program in the Duke Cancer Institute, overseeing all basic and translational research programs involving breast cancer patients. Blackwell serves on the national Scientific Advisory Board of the Susan G. Komen Foundation.
One of the nation's leading breast cancer researchers, Blackwell has played a major role in developing therapies that represent revolutionary non-chemotherapy based approaches for treating breast cancer. Her work on promising therapies that selectively target breast tumor cells led to her inclusion on TIME magazine's 2013 list of the 100 most influential people in the world.
Blackwell has authored or co-authored more than 70 articles or book chapters. She has clinical and research interests in breast cancer angiogenesis, breast cancer in younger women, endocrine therapy, and targeted therapy for breast cancer and has served as the principal investigator or co-principal investigator of more than 50 clinical trials.
Among her honors, Blackwell is a recipient of the Young Investigator Award in breast cancer from the Duke University Specialized Program of Research Excellence; the Duke Cancer Center Malek Family Award for outstanding cancer investigation; and the Joseph Greenfield Award for Mentorship of Clinical Research.
Blackwell received her undergraduate degree in bioethics at Duke University and her medical degree at Mayo Clinic Medical School. She completed an internal medicine internship and residency and a hematology-oncology fellowship at Duke University Medical School, where she joined the faculty in 2000.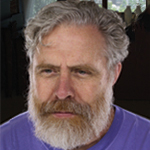 George M. Church, Ph. D.
George M. Church is Professor of Genetics at Harvard Medical School and Professor of Health Sciences and Technology at Harvard and the Massachusetts Institute of Technology.
He is a founding core member of the Wyss Institute for Biologically Inspired Engineering at Harvard University. He serves as director of the National Institute of Health Center for Excellence in Genomic Science and director of PersonalGenomes.org, providing the world's only open-access information on human Genomic, Environmental & Trait data.
In 1984, Church used the first methods for direct genome sequencing, molecular multiplexing & barcoding for his doctorate work at Harvard, which led to the first commercial genome sequence (pathogen, Helicobacter pylori) in 1994. His innovations in "next generation" genome sequencing and synthesis and cell/tissue engineering resulted in 12 companies spanning fields from medical genomics and synthetic biology to new privacy, biosafety and biosecurity policies.
Church has co-authored more than 290 publications and 50 patents. His honors include election to National Academy of Sciences and National Academy of Engineering and Franklin Bower Laureate for Achievement in Science.
Church received his Bachelor of Arts degree in Zoology and Chemistry at Duke University and earned a doctorate in genomics in from Harvard University.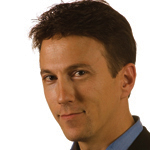 Daniel Kraft, M.D.
Daniel Kraft is a Stanford and Harvard trained physician-scientist, inventor and innovator who also speaks on healthcare trends.
Kraft has over 20 years of experience in clinical practice, biomedical research and healthcare innovation. Kraft chairs the Medicine track for Singularity University and is executive director and curator for FutureMed, a program which explores convergent, exponentially developing technologies and their potential in biomedicine and healthcare. His most recent TED talk "Medicine's future…" has been viewed more than 500,000 times since its posting this June.
Kraft recently founded IntelliMedicine, focused on enabling connected, data driven and integrated personalized medicine. He founded RegenMed Systems, a company developing technologies to enable adult stem cell based regenerative therapies. He is a Kauffman Fellow, a venture partner, with Proteus Venture Partners, is an advisor to the X-PRIZE and several healthcare related companies and startups.
Following undergraduate degrees at Brown and medical school at Stanford, Kraft was board certified in both Internal Medicine and Pediatrics following residency at the Massachusetts General and Boston Children's Hospital, and completed Stanford fellowships in hematology/oncology and bone marrow transplantation and extensive research in stem cell biology and regenerative medicine. He has multiple scientific publications (including in Nature and Science), medical device, immunology and stem cell related patents through faculty positions with Stanford University School of Medicine and as clinical faculty for the pediatric bone marrow transplantation service at University of California San Francisco.
Kraft is an avid pilot and serves in the California Air National guard as an officer and flight surgeon with an F-16 fighter Squadron. He has conducted research on aerospace medicine that was published with NASA, with whom he was a finalist for astronaut selection.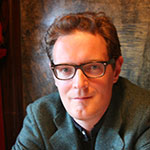 Moderator: Matt Herper
Matthew Herper manages Forbes' online and print coverage of healthcare topics. He joined Forbes.com in 2000 to cover the Human Genome Project and has written thousands of stories on topics from genetics to drug discovery to health economics and public health.
His stories have documented the paucity of clinical data around common medicines; described the meteoric rise of DNA sequencing as a ready-for-the-clinic technology; and profiled the ongoing quest to make the most of one of humanity's greatest achievements, the vaccine. His regular evaluations of the economics of drug discovery have been featured in company investor presentations. He is a graduate of the Massachusetts Institute of Technology and the Columbia Graduate School of Journalism.