20 Years of Celebrating Our Community
Genentech Employees Support Local Businesses
Two thousand and twelve marks the 20th Anniversary of the Genentech Goes to Town program in South San Francisco. The program supports neighboring communities by encouraging employees to take a break from work and get to know local businesses. The program provides employees with special "GenenMoney" to spend at local businesses. Each employee receives $25 of funds dedicated for use at partner companies during a two-week period. As Genentech has grown, the program has expanded to Vacaville, Oceanside and Hillsboro, and more $2 million has been given to employees to support local merchants. Countless employees and more that 250 businesses in our communities have benefited from the program. This year Genentech Goes to Town takes place September 10 to September 21.
South San Francisco Businesses Share Their Stories
Without our local business partners, Genentech Goes To Town would be a lot less interesting. View the photo story below and learn more about their businesses and involvement in the program.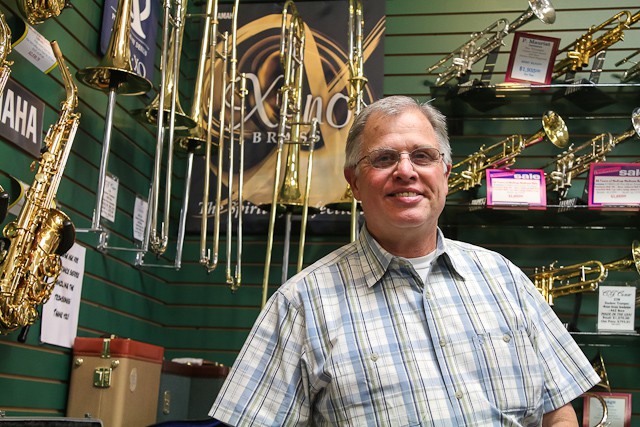 Don, Bronstein Music
"I think this program is awesome. It gives the merchants a chance to show how much this place has to offer."
Founded in 1946 by Milton Bronstein, a trumpet player who toured in the US Army band with General Patton in WWII, this comprehensive store offers world class instruction, instrument sales and rentals, repairs, print music, and even a Ukelele club. Don and co-owner Rich started working in the store as high school students in the 60s, and pride themselves on the recently expanded music school, where over 30% of the students are adults.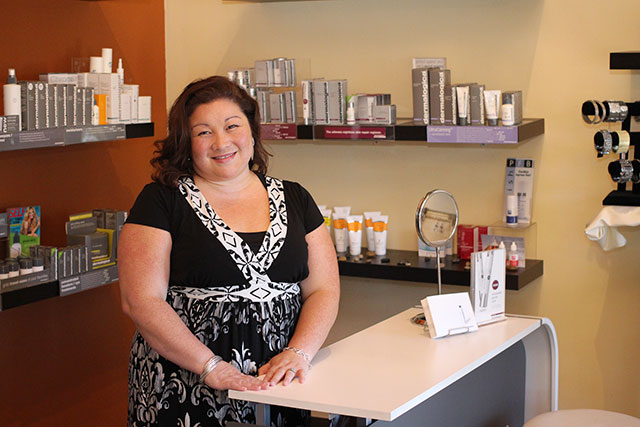 Dee, Luminous Day Spa
"Genentech Goes to Town has become one of the major holidays driving our business."
This conveniently located spa offers massage therapy, facials, and body treatments for individuals and groups. They've participated in the program since opening 7 years ago, and see an impact on the bottom line comparable to the holiday season.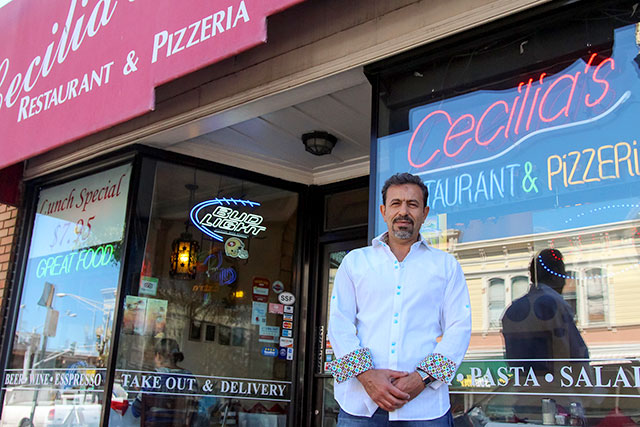 Jacob, Cecilia's Restaurant & Pizzeria
"We've seen a lot of changes over the years, but this program has been around through it all."
Jacob's family started their restaurant business over 60 years ago in Sicily, and he opened the restaurant on South San Francisco's Grand Avenue, named for his mother, in 1987. Back then, his was the only restaurant on the street, featuring pizza and pasta made from scratch. Cecilia's has participated in Genentech Goes to Town for all of its 20 year history.
Tina, Galli's Sanitary Bakery
"Our customers won't let us take the word 'sanitary' out of our name because it ties us to the history of this community."
The Galli family has run this bakery for 103 years in South San Francisco. Tina and Todd met in high school and married soon after, taking over the family business from Todd's parents. They've participated in Genentech Goes to Town since the program's inception 20 years ago. Back in the days of horse-drawn carts, the term 'sanitary' was used to denote a high level of quality, and the name hasn't changed since.