The COVID-19 pandemic had a profound impact on people around the globe, no matter race, gender, or age. It forced people to change their lives and reconsider their approach to healthcare. This was especially true for people living with multiple sclerosis (MS). An in-depth social media analysis found they were uncertain about navigating their treatment and care during this time. The MS community was looking for support and ways to connect with others, and they were looking for a good distraction – something uplifting to make them feel they were not alone in dealing with their daily struggles.
That insight was the inspiration behind the first-ever #MSVisibility Virtual Concert on April 24, 2021, created to educate as well as celebrate, inspire and convey hope to people living with MS. By shining a light on the community's diversity, strength, and tenacity, Genentech aimed to bring people together and encourage those living with MS to continue seeking appropriate care during the pandemic.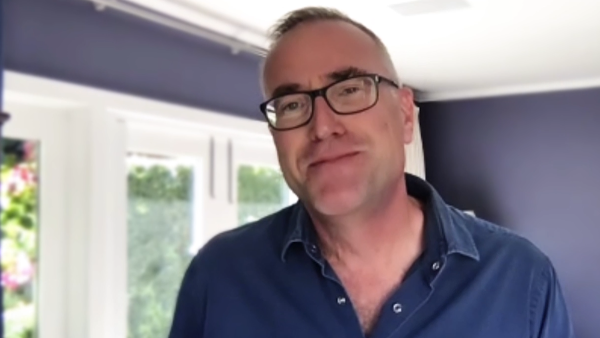 Advancing Care & Health Equity in MS
Hear from Genentech CEO Alexander Hardy to learn more about how we're following the science, addressing barriers and advancing care for everyone living with MS.
The #MSVisibility Virtual Concert was hosted by David Osmond, a music artist and Emmy-nominated TV show host living with MS. It featured a special guest appearance by Pentatonix, as well as celebrity testimonies and musical performances by Siedah Garrett and Blair Underwood whose families have been directly touched by MS, and self-proclaimed "nerd" Damian Washington -- both living with MS for a number of years. Representatives from key MS advocacy organizations including the Can Do MS, First Descents, MSAA, MS Foundation, the National MS Society and Race to Erase MS shared their missions, resources and uplifting community stories. Some also answered questions from viewers using a live chat feature.
It really was a phenomenal event. A surprising number of people mentioned in the live chat they were in tears from the stories that were shared! Thank you for making us a part of it.
- MS Foundation
The #MSVisibility Virtual Concert was viewed more than 37,000 times by people from 50 states and 58 countries. It was a historical event that uplifted and united the MS community.
Even before the COVID-19 pandemic hit, the MS community was strongly united, but Damian Washington demonstrated how this tight-knit group worked together to stay connected virtually, and safely, from their homes.



During such an uncertain time, it's important to continue to acknowledge all of the work and support that has never wavered in the MS community, even during the pandemic. While MS can at times feel like an isolating condition, as we've seen over the past year, it doesn't have to be. Come together (virtually) online using the hashtag #MSVisibility to celebrate and shine a light on this amazing community.