2013 ASCO Annual Meeting
May 15th, 2013
Genentech to report new advances at the American Society of Clinical Oncology Annual Meeting
Genentech will present important new data from studies of several cancer medicines at the 49th Annual Meeting of the American Society of Clinical Oncology (ASCO) from May 31-June 4, 2013, in Chicago.
This page is intended to be a media resource for Genentech developments at ASCO. It will be updated frequently throughout the meeting.
---
Related news releases
Fact Sheets
About the Lung Cancer Project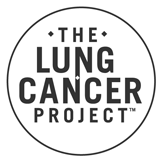 Data from The Lung Cancer Project, a study exploring if people, including doctors, have inherent biases against lung cancer, is being presented at this year's meeting.
Learn more
ASCO

Digital Newsroom
Visit our ASCO newsroom to read more about this year's key topics at ASCO.
By The Numbers
---