Our Approach
In 2009, Genentech became a member of the Roche group and the headquarters for Roche pharmaceutical operations in the United States. In 2018, Roche Partnering and Genentech Partnering merged into one global team that provides comprehensive business development and alliance management support for Roche and Genentech. Genentech maintains its own independent Research & Early Development group (gRED), allowing scientists to work freely, think and address problems in unique ways, and enhance innovation.
Where We Are
120 of our colleagues around the globe are building the bridge between brilliant ideas coming from within Genentech and Roche and those coming from the world around us. Our global footprint with offices in South San Francisco, Basel, Boston, Cambridge, Shanghai and Tokyo offers speed, flexibility and accessibility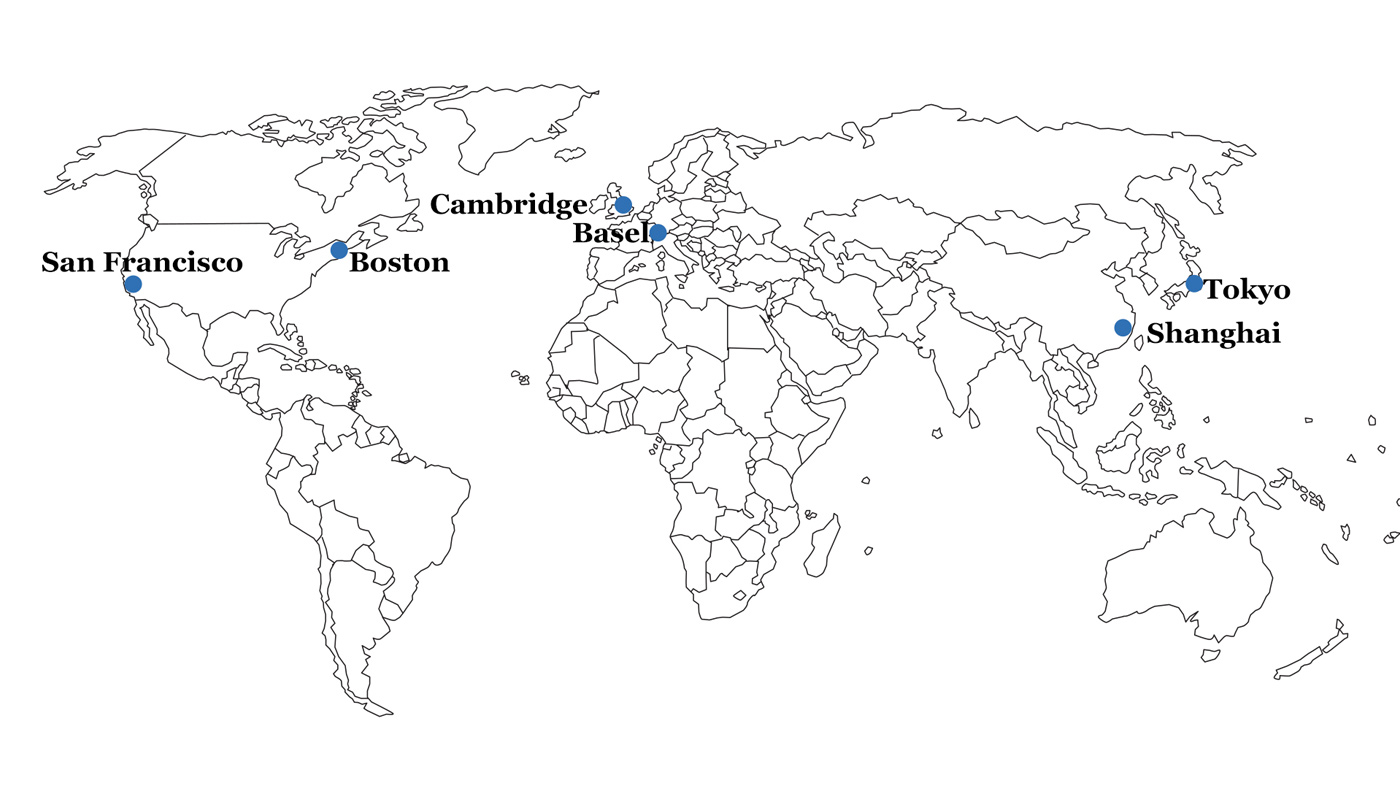 We actively look to partner with the best and the brightest in the industry to advance research and bring new, transformative treatments to people who need them. Because a great idea is a great idea, no matter where it comes from.
We're known for exceptional science and pioneering medical breakthroughs. We bring that same innovative and entrepreneurial spirit to our partnerships.
For every new partnership, we structure the collaboration to reflect our partner's unique attributes and to create a win-win situation for all involved. We strive to work with the top scientists in the world in a broad set of therapeutic areas.
Partnerships built on shared values and a passion for science — while allowing for flexibility and autonomy — are a critical part of our success in discovering and developing new medicines.
Our partnering process
Our partnering presentation
To download a PDF version of this presentation, click here.