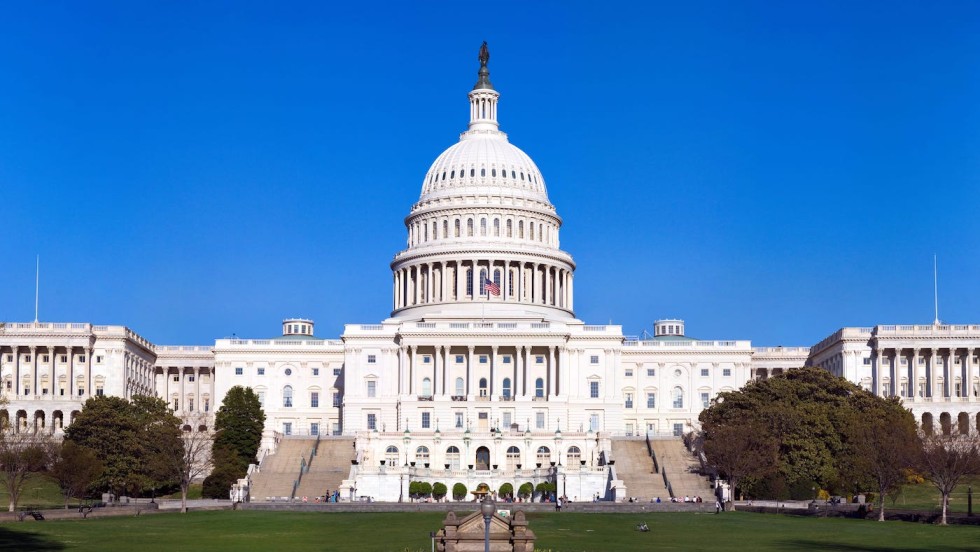 Public Policy and Political Engagement
At Genentech, we believe diverse perspectives and stakeholder collaboration are essential to solving today's most pressing healthcare challenges and we're committed to being part of the solution. A critical component of our work is advocating for state and federal policies that encourage scientific innovation and ensure patient access to our life-saving medicines. We actively participate in the political process, and our engagement enables us to inform policymakers and other stakeholders about the impact of key issues on our business and most importantly, the patients we serve. We are committed to responsible interactions with government candidates and officials that are conducted in a legal and ethical manner consistent with applicable laws and Genentech policies.
To learn more about our corporate mission and values, as well as our Code of Conduct, please click here.
Political Giving through the Genentech Political Action Committee
Central to our mission at Genentech is our belief that inclusivity and the acceptance of broad perspectives and opinions will allow us to break down existing barriers in the pursuit of innovation and progress. One way employees can participate in the political process is through Genentech's nonpartisan, nonprofit Political Action Committee (PAC). The Genentech PAC is funded solely by voluntary contributions from eligible employees and supports state and federal candidates for office who share our belief in the importance of scientific innovation and ensuring patients have access to the medicines they need. Genentech's PAC, or GenenPAC, is governed by an internal Board of Directors and is committed to complying with FEC rules and regulations. GenenPAC contributions are made publicly available and reported to the Federal Election Commission, as required by law.
The Genentech PAC strives for political balance in our political giving, supporting both Republicans and Democrats.
Trade and Industry Associations
Genentech is a member of several trade and industry associations that represent the biopharmaceutical industry and business community in policy discussions. Together we help drive consensus on policy, business, and Diversity, Equity and Inclusion priorities, advocating for solutions that will benefit patients, our healthcare system and society as a whole.
Genentech's association engagement includes Pharmaceutical Research and Manufacturers of America (PhRMA), Biotechnology Industry Organization (BIO), California Life Sciences Association (CLSA), U.S. Chamber of Commerce (USCC), and the National Association of Manufacturers (NAM), among others.
Patient Advocacy and Stakeholder Engagement
Our commitment to fostering sustainable relationships with patient advocacy organizations, patients, care partners, and other key stakeholders helps Genentech support the patients we serve holistically – we're more than just the medicine.
More than 25 years later, Genentech continues to lead the industry in prioritizing engagement with patient advocacy organizations, collaborating with them early and often throughout the lifecycle of our drug development process and across key issues. Learn more about how we engage with patients here.