Sustainability
We believe that a healthy future for our global community starts in our own backyard. We view every decision we make through the lens of its potential impact on our people and our planet.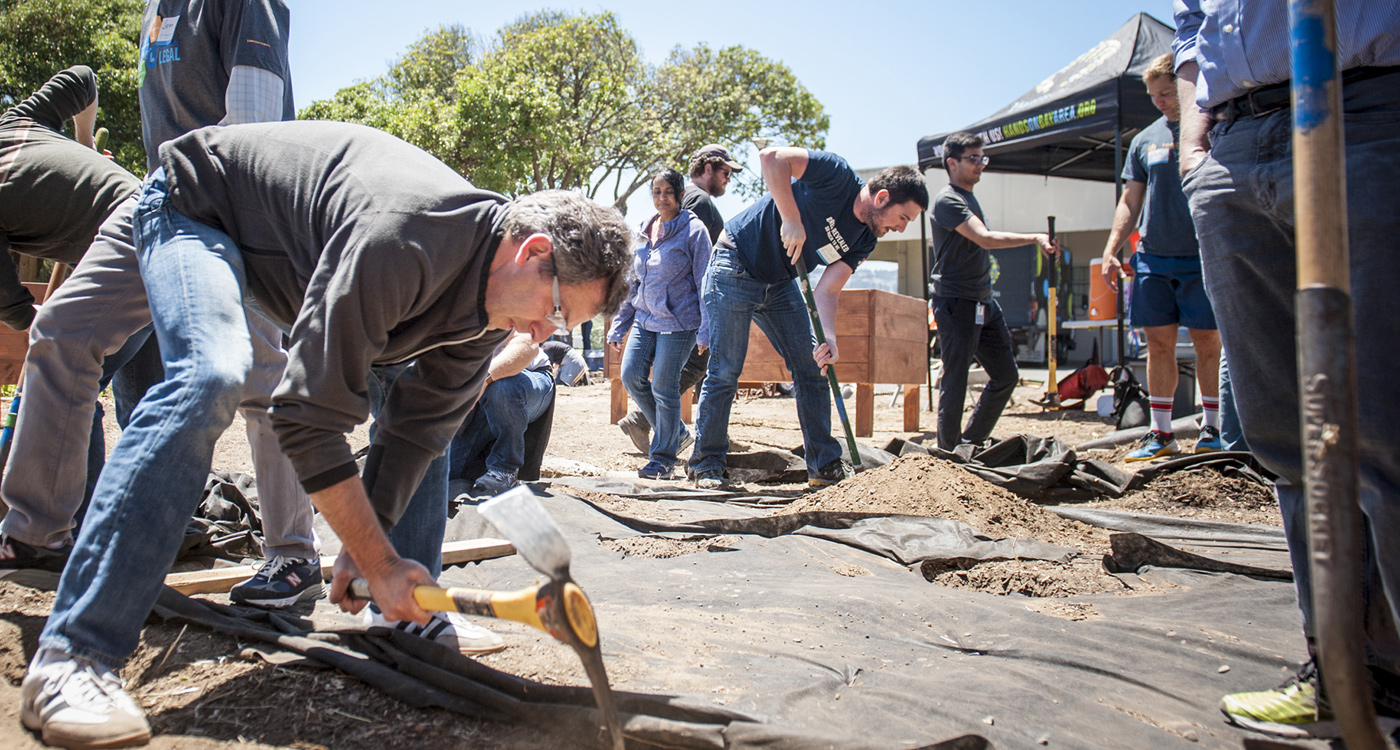 Our commitment to environmental sustainability took off in 2003 when a group of eco-minded employees questioned the old way of doing things, from the widespread use of disposable water bottles to non-recyclable tableware in the cafeteria.
They wanted to create more sustainable practices across Genentech, and their initiative sparked the creation of Green Genes, our largest employee volunteer group. Green Genes promotes environmentally friendly practices across our company and encourages employees to find ways to reduce our own environmental impacts at work and at home.
The broad-based employee enthusiasm for sustainable practices also inspired our leadership to set our first environmental sustainability goals in 2005, and shortly thereafter, we published our first Sustainability Report.
Today, we are a leader in corporate sustainability, from our Sustainable Science program that reduces the environmental impact of our labs to the design of our buildings, our robust transportation network and amenities focused on employee well-being.
We invite you to learn about our ambitious sustainability goals, both globally as a member of the Roche Group and at our South San Francisco headquarters.