Biotech Basics
How a venture capitalist and a biochemist took a risk and changed the shape of science.
September 27, 2013 - In 1976, biochemist Dr. Herb Boyer and venture capitalist Bob Swanson met for a beer.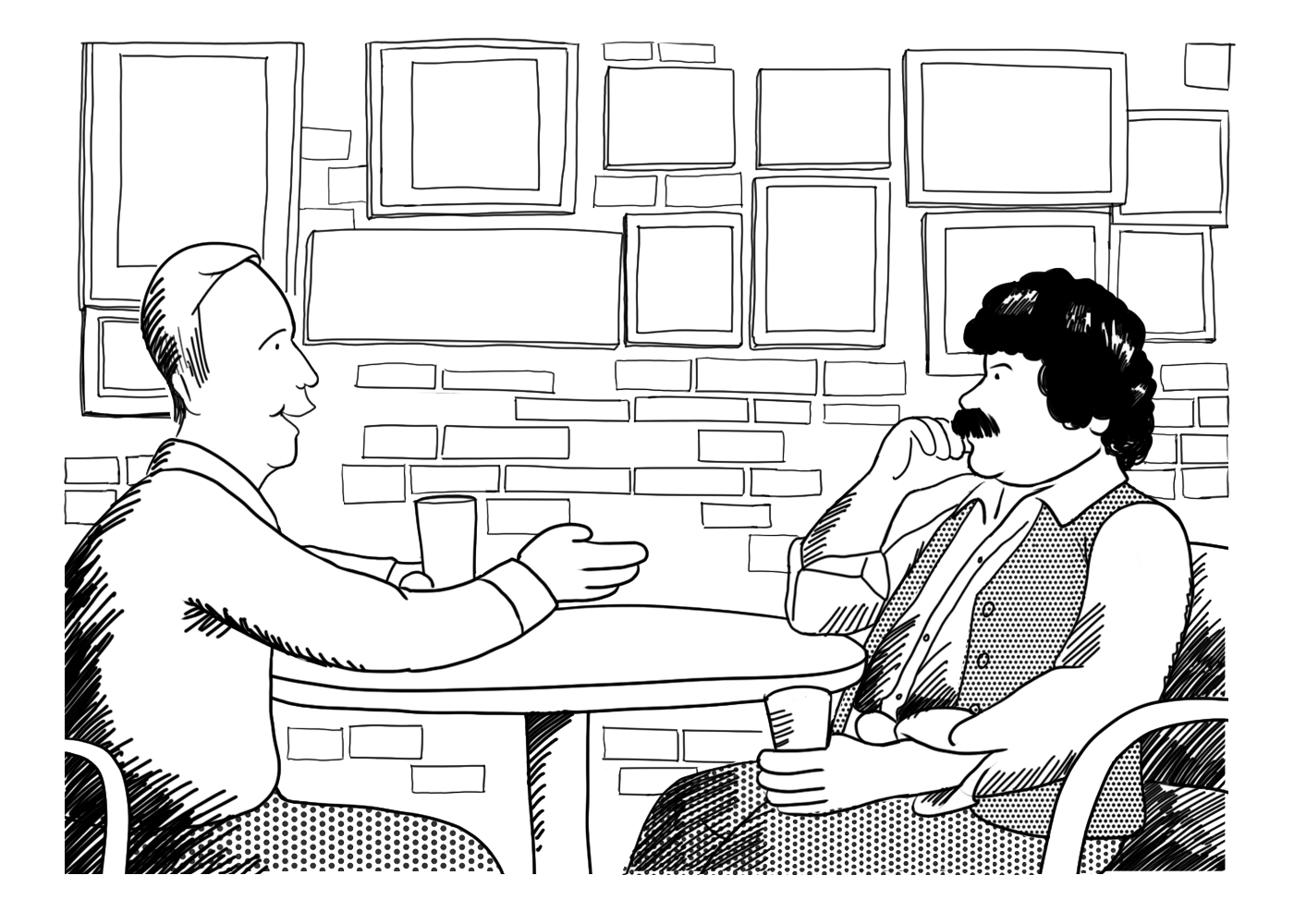 At the time they may have seemed like an odd pair, but Herb Boyer had been studying recombinant DNA (rDNA) with geneticist Stanley Cohen. Herb and Stanley knew that they were on the verge of a groundbreaking discovery.
Bob Swanson saw tremendous potential in creating medicines from rDNA. Together they formed a vision of the incredible impact rDNA could have and decided to create build a business off of GEN-etic EN-gineering TECH-nology.
In doing so, they created Genentech and founded the biotechnology industry.
The rDNA technology Herb and Bob were so excited about is sometimes referred to as molecular cloning. Basically, it allows DNA from different sources to be combined which creates new DNA sequences that are not always found in nature.
The protein products of these new sequences can then be identified and isolated. This provides a way of artificially producing proteins, and when proteins can be produced on a large scale, they can be made into medicines.
Here's what the process looks like: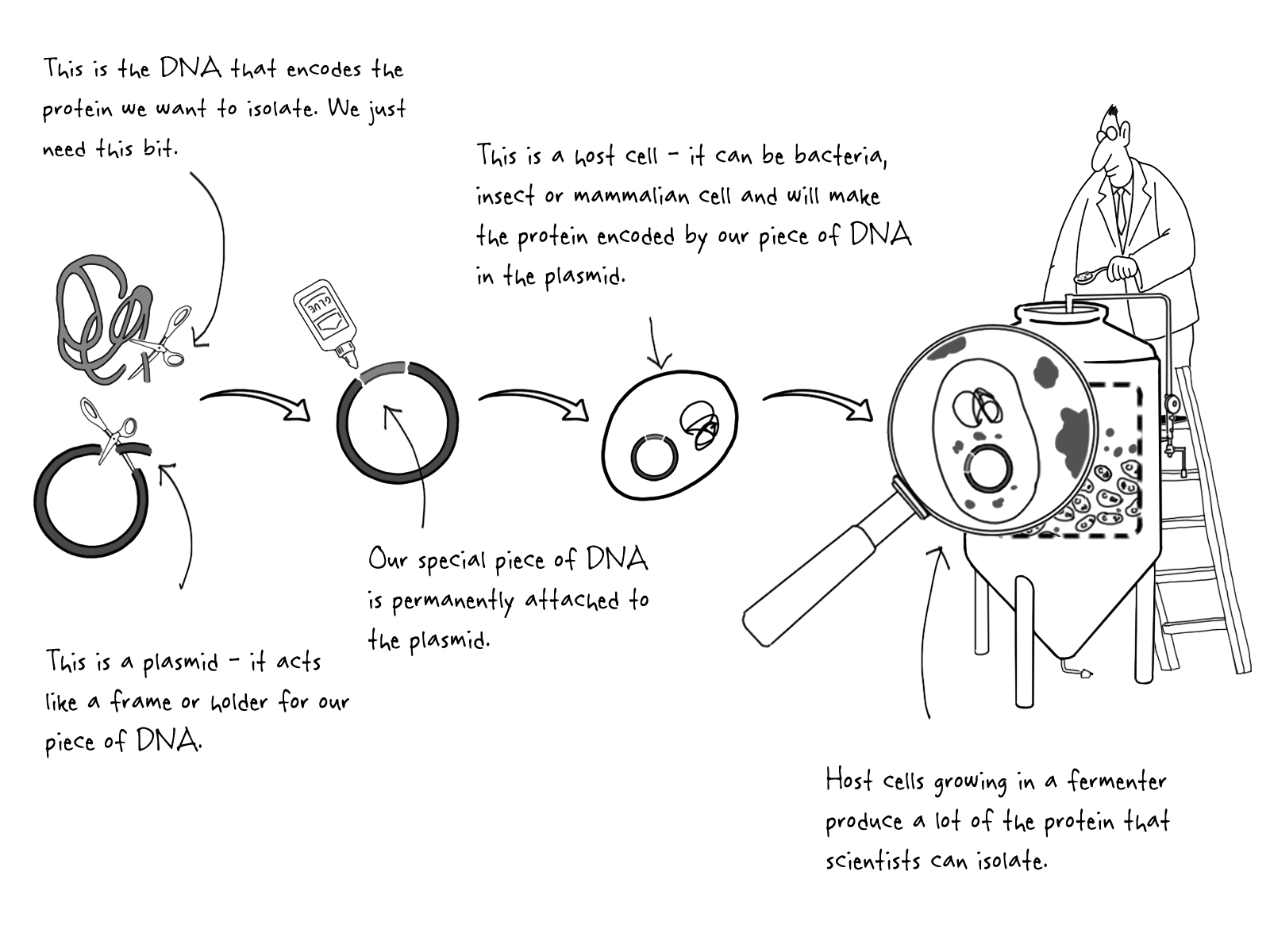 The first protein to be made into an FDA-approved medicine was human insulin for diabetes in 1982. Since then, advances in the science of rDNA technology have allowed us to create increasingly targeted medicines.
For example, therapeutic antibodies are one of the more recent innovations. This class of medicine can be designed to target the underlying biology of disease, including cancer cells or proteins that cause inflammation. Read more on new developments in therapeutic antibodies.
Here's how it works (simplified, of course):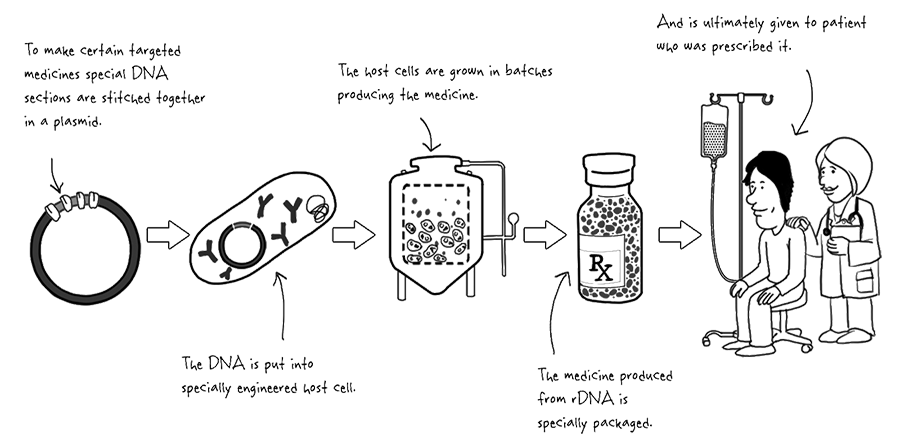 The discovery and development of recombinant DNA launched an industry. It gave scientists a tool to study life and disease at the molecular level. It sparked further discoveries in universities and companies around the world. And, it gave people suffering from the world's most serious conditions new hope.
Today, medicines made from rDNA are becoming an integral part in treating the major public health threats of our time. We are excited to see what tomorrow will bring.