Ophthalmic Implants: History of a Breakthrough
---
On November 29th, 1949, Dr. Harold Ridley implanted the first artificial lens in a patient's eye. Three months later, he would make the first permanent implant and propel ophthalmology onto the path we still walk today.
The inspiration for his procedure came during World War II, when he saw that slivers of acrylic from cockpit canopies caught in the eyes of injured airmen were not rejected by the body's immune system. His peers, who believed lens replacement was impossible, rejected his hypothesis and early successes. But Dr. Ridley's innovation would quickly silence all naysayers.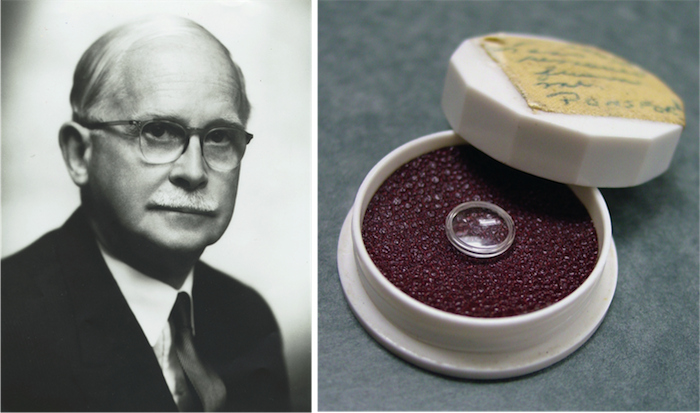 In the decades since, physicians around the world have continued to evolve their implant-based treatments to further assist their patients. Today the field is vast, running the gamut from Professor Anthony Molteno's 1966 invention of a glaucoma drainage device to help regulate the eye's intraocular pressure, to Dr. Claes Dohlman's revolutionary keratoprosthesis for patients who aren't candidates for standard corneal transplant.
And unlike the days when Dr. Ridley pioneered his treatment in the face of opposition, today's implanted devices are being embraced by ophthalmologists and the patients who are in need of better vision. With Dr. Ridley's lens as the springboard, more than 250 million people have had their vision restored through cataract surgery.
A Vision For the Future
Implantable devices fall into one of three categories: those that can deliver therapeutics more effectively, those that can improve surgical techniques to make them more effective, and those that are attempting to improve or return vision.
As we all look for new ways to push the future of ophthalmic medicine, we must bear in mind that successful treatments maximize vision restoration and/or retention while minimizing patient burden. For example, glaucoma specialists are looking for devices that can help minimize the burden on patients and improve patient compliance to help preserve vision. We must also continue to look at advances in technology to find new and exciting ways to provide treatment.
Researchers have developed implantable microchips for those with retinitis pigmentosa that work with external devices that can actually restore a measure of vision. While those treated may not regain full vision, imagine the joy they experience at being able to see the faces of their loved ones again.
We believe that kind of sustained delivery could be the next big thing in the treatment of chronic eye disorders—glaucoma, AMD, DME, or even dry eye. Our AMD and DME patients have treatment options that can improve their vision, or at least slow the progression of their disease. But in order to benefit from available treatments, patients need to be seen and treated on a consistent timeline, which can be burdensome.
There are researchers at Genentech and other companies working on a way to reduce the treatment burden. One way may be with implantable, sustained delivery devices that can be surgically placed in the eye. These types of devices are already being developed for glaucoma and dry eye, and it's only a matter of time before they can be used in retinal disorders as well. Sustained delivery devices can take the guesswork out of the equation by allowing physicians to monitor compliance remotely. From the patient's perspective, the devices take the guesswork out of whether they took their drops correctly.
The day may come when we'll be able to program devices to deliver drugs on a specified timetable based on diagnostic information gleaned from the device itself, similar to today's pacemakers. That might seem impossible now, but that's what Dr. Ridley's colleagues thought about his ideas sixty-five years ago.
More information on ophthalmic history can be found at museumofvision.org.