Therapeutic Antibodies: The Next Generation
My colleague Sandra Horning recently wrote about the advances she's seen in cancer treatment over the past few decades at ASCO. Much of the progress we've seen over the past 30 years is the result of scientists harnessing the power of antibodies to create medicines (therapeutic antibodies). Today, researchers are finding ways to improve upon the innate power of antibodies, turning them into powerful weapons against cancer.
June 2nd, 2013- Antibodies are a remarkable part of our immune system. They are precisely targeted proteins that constantly evolve within our bodies to help stave off disease. And, they truly are the realization of Paul Ehrlich's vision of finding a "magic bullet" medicine.
The use of antibodies in medicine began with a Nobel prize-winning breakthrough in the 1970s, which formed the scientific basis for the mass production of antibodies. By the mid 1980s, the FDA had approved the first therapeutic antibody, and by the late 1990s, scientists and doctors had developed the first therapeutic antibody for cancer, ushering in an age of "targeted medicine" in oncology.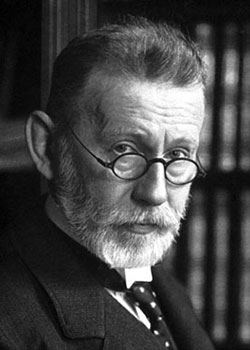 Paul Ehrlich (1854-1915), the father of modern immunology, imagined an idea very similar to ADCs more than 100 years ago. He called this idea the 'magic bullet' theory.
There are now more than a dozen therapeutic antibodies currently approved for cancer in the United States.
And the innovation in cancer treatment hasn't slowed since the advent of the therapeutic antibody. Today, biology has moved from a descriptive science to one that allows scientists to engineer potential new types of therapeutic antibodies. These "antibody engineers" can tinker with the antibodies at the molecular level to create brand new classes of medicines.
Let's review some of the latest advances in antibody engineering that will likely grab attention.
Sounding a Louder Alarm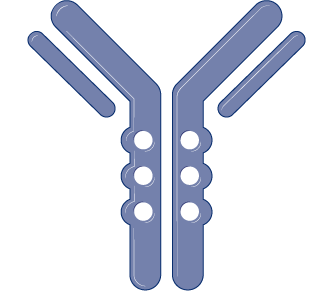 One way certain therapeutic antibodies may work against cancer is by binding to proteins on the surface of tumor cells, marking these cells for immune system attack. This attack signal is in part controlled by the presence of sugar molecules attached to the tail ends of the antibodies. (called "glycosylation").
Laboratory studies have shown that by changing some of these sugars, scientists can improve how an antibody medicine interacts with the rest of the immune system, which may enhance its ability to spur an attack on a tumor. Data from these so-called "glycoengineered" antibodies are a hot topic at ASCO this year.
Smart Bombs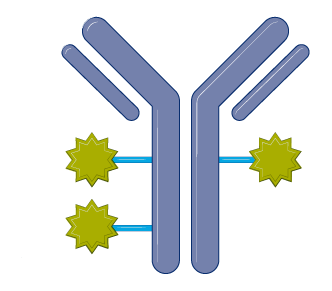 Another new class of antibody-based medicines is antibody-drug conjugates, or ADCs. These are cancer medicines that combine the targeting ability of antibodies with chemotherapies designed to destroy cancer cells. This allows the medicine to be delivered directly to cancer cells, with the goal of reducing the effects of chemotherapy on healthy cells.
A One-Two Punch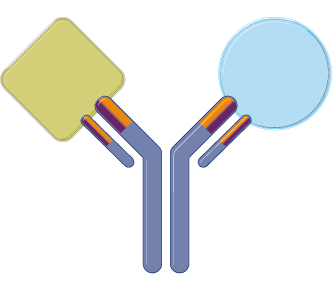 Antibodies are powerful tools precisely because they recognize one target, or epitope, among billions. At the same time, we know that cancer involves multiple mechanisms. To address this, scientists have engineered antibodies with dual-target binding properties.
Although these new creations promise to be potential marvels of modern biology, the way they are designed to work is quite simple: changes are made in the antibody protein's sequence such that a single antibody is able to find two different targets.
Scientists are exploring every imaginable way of accomplishing this goal (each arm of the Y-shaped antibody is able to bind to two targets, each arm binds to a different target, etc.).
An Arm(y) of One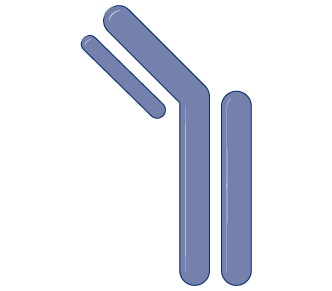 But sometimes two isn't better than one. If the signals driving a cancer's growth come from the joining of two proteins on a tumor cell's surface, an antibody-based medicine with two arms may do more harm than good. It can actually turn on the signaling, rather than stopping it.
That's where another antibody innovation comes in -- one-armed or "monovalent" antibodies.
Looking Back and Ahead
The science behind therapeutic antibodies is moving ahead by leaps and bounds every year. Today, new types of engineered antibodies have made their way into the clinic, with many more in the pipeline. At Genentech alone we have more than a dozen therapeutic antibodies in development for cancer, many utilizing the molecular engineering techniques described above, and we continue to explore this important area of research.
Moving science forward is what we do. More important, however, is why we do it - it's because cancer will strike each of our lives in some way and we can find better ways to strike back.
- Paul
Dr. Carter has more than 27 years of experience in biotechnology: Genentech (1986-2000 and 2010-present), Immunex/Amgen (2000-2003), Seattle Genetics (2003-2008) and VLST (2008-2009).
Dr. Carter's accomplishments in drug development include initiating the antibody humanization program at Genentech and inventing or co-inventing five cancer medicines that have entered clinical development or been approved by the FDA. Dr. Carter is a co-inventor of the "knobs-into-holes" technology used to create a monovalent antibody, and invented technology for high-level antibody fragment expression in E. coli used in some medicines. He is an inventor or co-inventor on at least 33 issued U.S. patents.
Dr. Carter has authored or co-authored 98 scientific publications that together have been cited more than 10,000 times. He has co-organized 11 international meetings on antibody engineering and antibody therapeutics. Dr. Carter has delivered approximately 100 conference presentations and invited lectures including several keynote presentations. His professional experience includes heading the postdoctoral programs at Genentech (1998-2000), Immunex (2001-2002) and Amgen (2002-2003).
Dr. Carter received a B.A. in Natural Sciences from Cambridge University in 1982. He obtained a Ph.D. in 1986 under Sir Gregory Winter, Ph.D., F.R.S. at the MRC Laboratory of Molecular Biology in Cambridge. From 1986-1989 Dr. Carter was a Postdoctoral Fellow with Dr. James A. Wells at Genentech.