Green Genes
In 2003, Genentech employees formed the Green Genes group to help the company go green. A third of Genentech's employees participate in Green Genes, making it one of our largest employee clubs.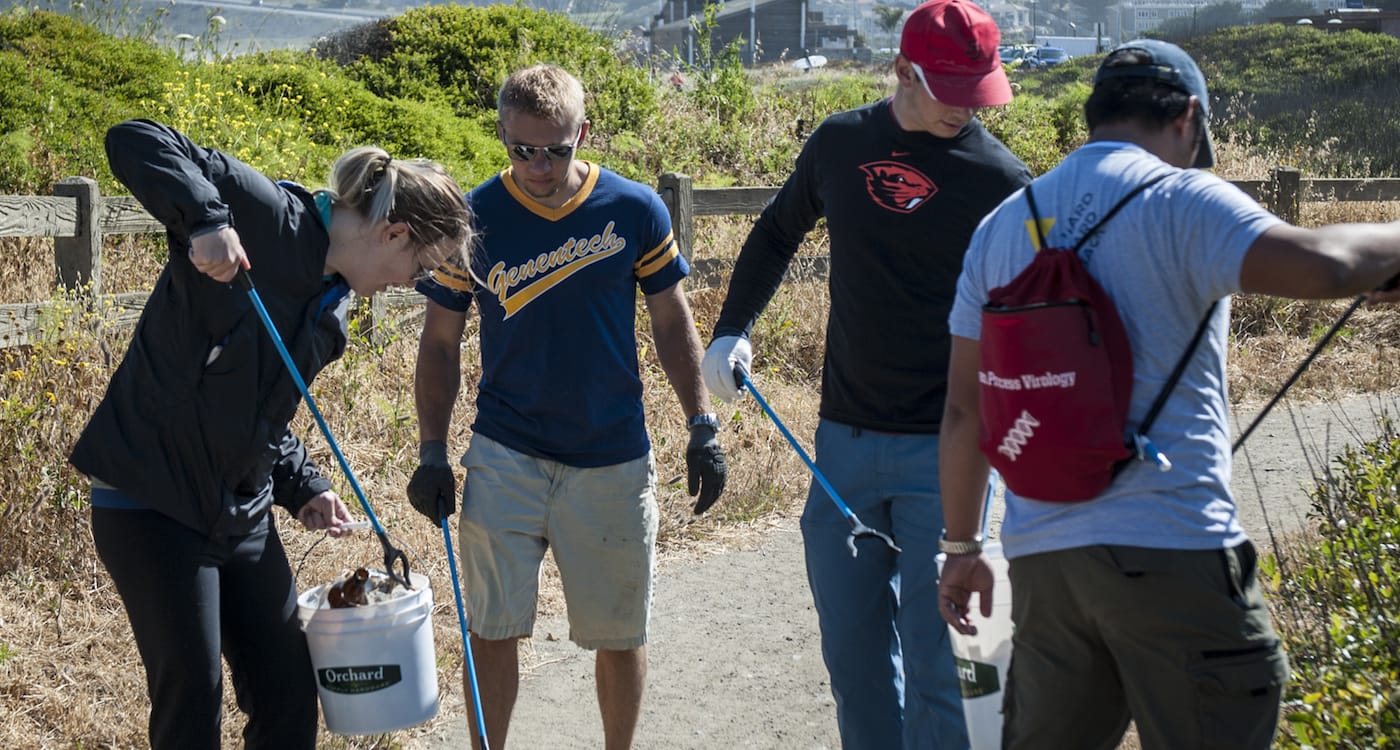 The mission of Green Genes is to:
Increase our employees' knowledge and awareness of environmental sustainability.
Provide a forum to generate, exchange and evaluate sustainability ideas to improve the environmental performance of Genentech's operations, our communities and our homes.
Have fun while leading by example in our industry.
Over the years, Green Genes' focus on environmentalism has created broad changes in the company, including the expansion of composting and water and energy conservation programs. Green Genes has also spearheaded multiple landfill-reduction initiatives including a textile recycling drive, pen recycling, food waste minimization and encouraging employees to opt for reusable china instead of disposables in our cafeteria.
Green Genes also strives to educate Genentech's employees on global sustainability efforts. Throughout Earth Month (April) 2019, Green Genes used the Good Life Goals as a framework to introduce the UN's Sustainable Development Goals (SDGs). The 17 Good Life Goals are personal actions that everyone around the world can take to support the SDGs. The group held 17 different events, one for each goal, that highlighted what Genentech is doing to support the SDGs while also promoting actions that employees can take, both at home and at work, to advance sustainability.
Apart from Earth Month, there are many ways for Green Genes members to get involved with our environmental programs including participation in numerous educational and volunteer opportunities, such as Eco Fairs, beach clean-ups and Lunch and Learns on topics ranging from beekeeping to electric vehicles.