A Path to Personalized Oncology
---
In the Emperor of all Maladies, Siddhartha Mukherjee chronicles the pitfalls and breakthroughs in cancer research that have brought us to where we are today.
He also imagines a time where people diagnosed with cancer visit their doctor to use powerful computer algorithms to match their personal cancer genomes to combinations of targeted medicines that will either cure or control the disease throughout their lives.
It's a vision for the future of cancer care that is shared by many, including myself and my colleagues at Genentech. Although at times that future still feels like science fiction, the reality is that we already have many of the tools necessary to achieve it. We just need to put them to work together.
Cancer will affect half of all men and a third of all women. These statistics are daunting. But there's also a tremendous opportunity to discover meaningful information from all of the data collected throughout each person's experience with cancer. Information that may one day translate into highly personalized medicines.
So how do we get there? In theory, the concepts are straightforward. In actuality, the implementation will require investment and collaboration of the entire cancer community.
We are working towards this future in three ways:
1. We're investing in "big data" collection and analysis that allows us to tap into the wealth of real-world clinical experience and outcomes to better understand patterns of who responds or doesn't respond to a given medicine.
2. We're developing new medicines that target the specific ways that cancers grow or evade the immune system.
3. And finally, we're working to develop comprehensive diagnostic tests that can spot subtle genetic and biologic changes in cancer cells and tell us which medicine may be most effective.
Below I've outlined how these three approaches could move us towards a new era of personalized medicine.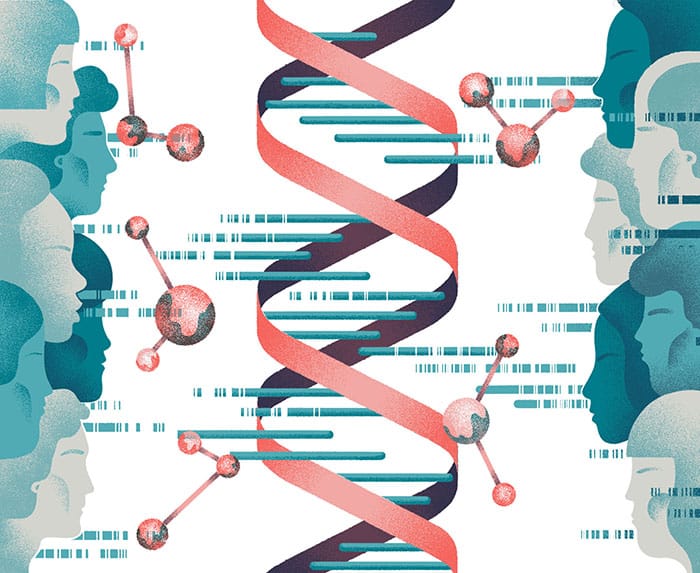 Tracking Every Detail
Cancer is more than one disease, but every cancer is similar in one fundamental way: mistakes accumulate in DNA, eventually causing cells to grow and divide out of control. The presence or absence of particular genetic alterations in cancer cells can dictate whether a certain medicine might work for a person's cancer. So can a person's environment, diet, lifestyle, exercise habits and other factors.
This information about every individual can be pulled together into "big data" sets. At Genentech we're investing in technologies and companies that are experts in the organization of vast amounts of healthcare data, including tumor genetics, treatments, lifestyle, clinical endpoints and patient-reported outcomes (such as side effects) for thousands or even hundreds of thousands of people. Collecting all of that data is complicated and requires not only precise organization, but also compliance with legal and privacy regulations.
From this data, trends and patterns may emerge that could ultimately help inform treatment decisions.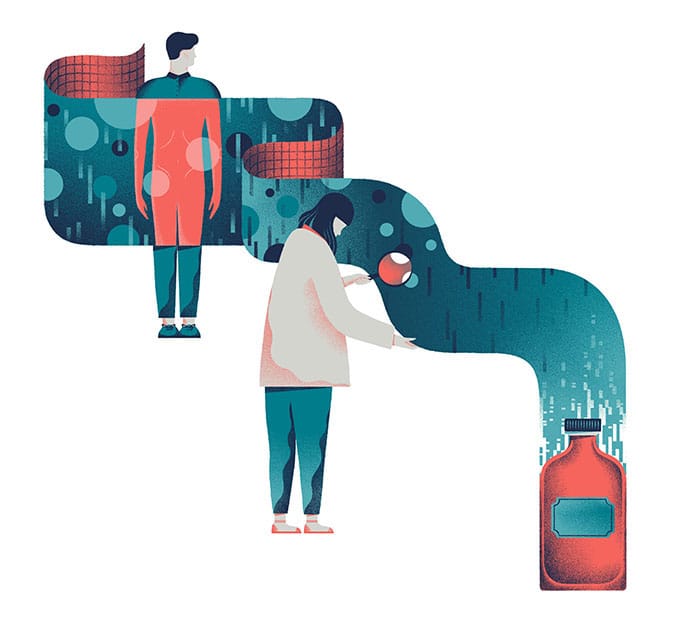 Discovering New Medicines
These trends and patterns that emerge from big data may also help to develop new medicines. For example, cancer genomics led to the discovery that half of metastatic melanomas carried genetic alterations, referred to as mutations, in the BRAF gene. This discovery resulted in new personalized medicines for people whose cancers have this genetic mutation.
The data can also help us figure out why people didn't respond to a particular medicine. By finding commonalities among those people, our scientists can then study that biology, generate new hypotheses, and then potentially develop a new medicine to address it. We call this reverse translation.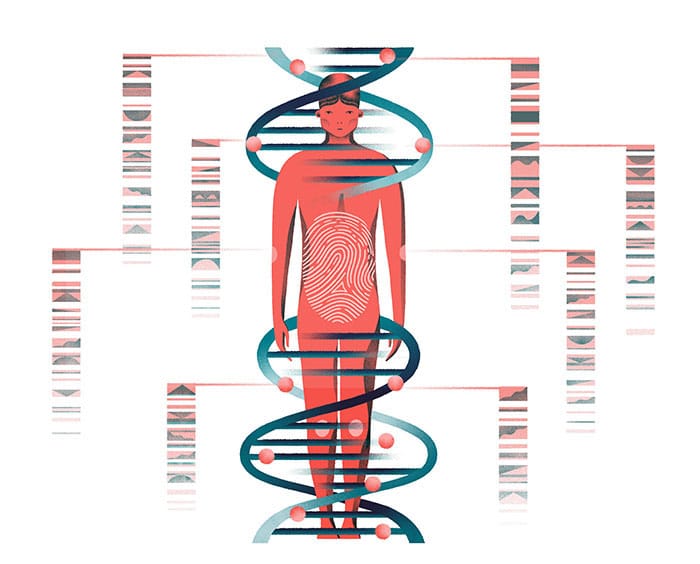 Finding Your Fingerprint
Finally, we need a way to capture all of the relevant genetic information about cancer in an individual patient, in one test.
Science tells us that often it's not a single mutation that gives rise to cancer, but many different genetic changes. That's why we are collaborating with others who are investing in technology that probes hundreds of cancer-related genes at the same time. This comprehensive test creates a detailed "genetic fingerprint" of each person's tumor that allows physicians to match appropriate medicines and get a better understanding of what the potential outcome may be.
One fingerprint may guide the use of a medicine targeted to a genetic mutation, while another may point towards the use of a particular cancer immunotherapy. Genetic fingerprints can also be used in clinical trials to accelerate our understanding of the unique biological processes occurring in specific cancers and inform our research and development of new investigational medicines. As the database grows, we aim to have a more complete picture of why a specific person may or may not respond to a given medicine.
I believe this vision for personalized oncology is possible. We're not there yet, but by investing in data-driven approaches, collaborating with the cancer community and following the science, I'm hopeful that collectively we can turn today's science fiction into tomorrow's reality.