In the mid-1980s, as Genentech was developing its very first medicine and navigating some complex manufacturing challenges, there was another critical issue under discussion. If and when the medicine was approved, would everyone who needed it actually be able to get it? What about people without health insurance, would they be able to afford it? It quickly became clear that the answer might be "no" unless the company took action.
That's why Genentech's first Food and Drug Administration (FDA) approval also marked another, quieter but no less important milestone: the founding of the Uninsured Patient Program and the start of a long-term commitment to helping people access the medicines they need.
It began with a small team of five people who fielded calls and helped provide free medicine to people who didn't have insurance or the ability to pay for the treatment out of pocket. But as more medicines were approved and the company grew and evolved, so too did its approach to patient access. Today, the successor to the Uninsured Patient Program is the Genentech Access to Care Foundation (GATCF), a nonprofit organization that provided free medicine to more than 20,000 patients last year.
Over the years, the Foundation has adapted to the increasingly complex U.S. health care system, thinking hard about what health care affordability really means for today's patients. As a result, the Foundation is not only helping uninsured people, but those whose insurance coverage may have gaps or high copayments. The eligibility for this support has shifted from a one-size-fits-all dollar threshold to a percentage of an individual's means. "If your out-of-pocket costs are more than 5 percent of your annual income, you may qualify for GATCF support," says Eden Wells, director of the Foundation.
The staff members at GATCF work with patients one-on-one to help them figure out how to get their prescribed treatment as easily and quickly as possible. From the first phone call to the delivery of the medicine, the job of Foundation Specialists is to simplify the complicated and often frustrating issues of access—answering patient questions, determining their eligibility, and coordinating and communicating with their health care providers and insurers. These teams are on the front lines of helping our patients get the medicines they need.
Many of the patients come to the Foundation through the company's broader Genentech Access Solutions, introduced in 1996, which supports people as they navigate the complexities of health insurance coverage, offering guidance on out-of-pocket costs and referrals to financial support programs. "The health care market is continually changing," said Heather Hourel Flores, reimbursement specialist for Access Solutions. "We know the ins and outs of hundreds of health plans and can figure out how to remove barriers to care."
Together, over the past 20 years, Access Solutions and GATCF have helped more than 1.4 million people access the medicine they need and focus on getting well.
Every day they go to work, GATCF and Access Solutions specialists feel they have an opportunity to make a difference in someone's health and life. Here, some of them share their own defining moments.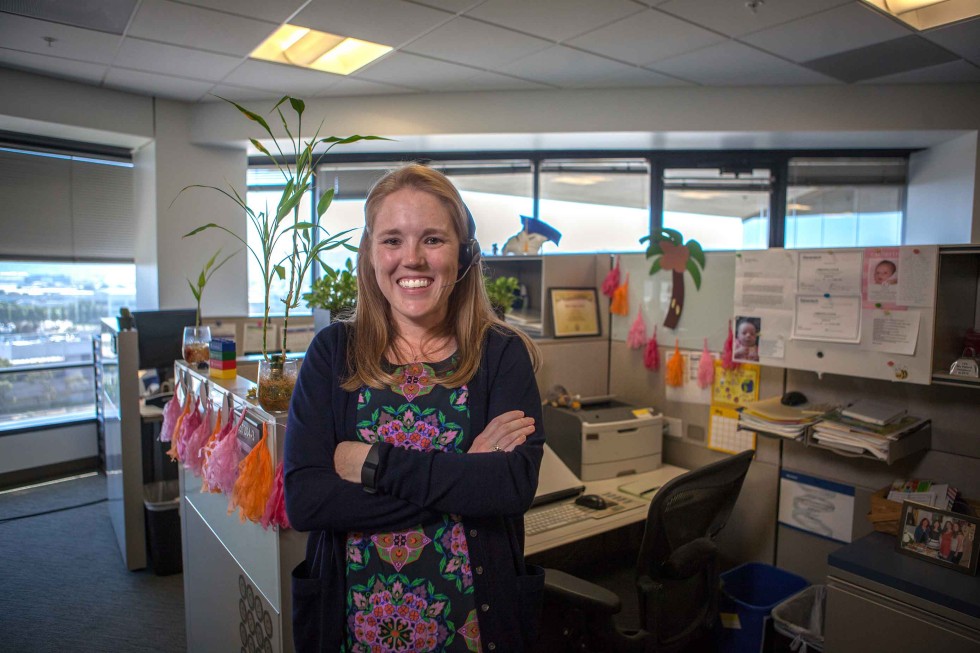 CHRISTINA LYNCH
GATCF Specialist

When you're struggling with a serious illness, trying to maintain your relationships and keep your job, the last thing you need to worry about is how to afford your medication. I have a thank-you note hanging above my desk that I look at every day. Not long after I started at Genentech, in 2009, the husband of a woman with cancer contacted us. They were low-income and he was desperate to get the medication her doctor had prescribed. His wife qualified to get it free of charge and afterward he wrote me a beautiful letter. Seeing it reminds me that the work we do is having a positive impact on so many people who are struggling with their health.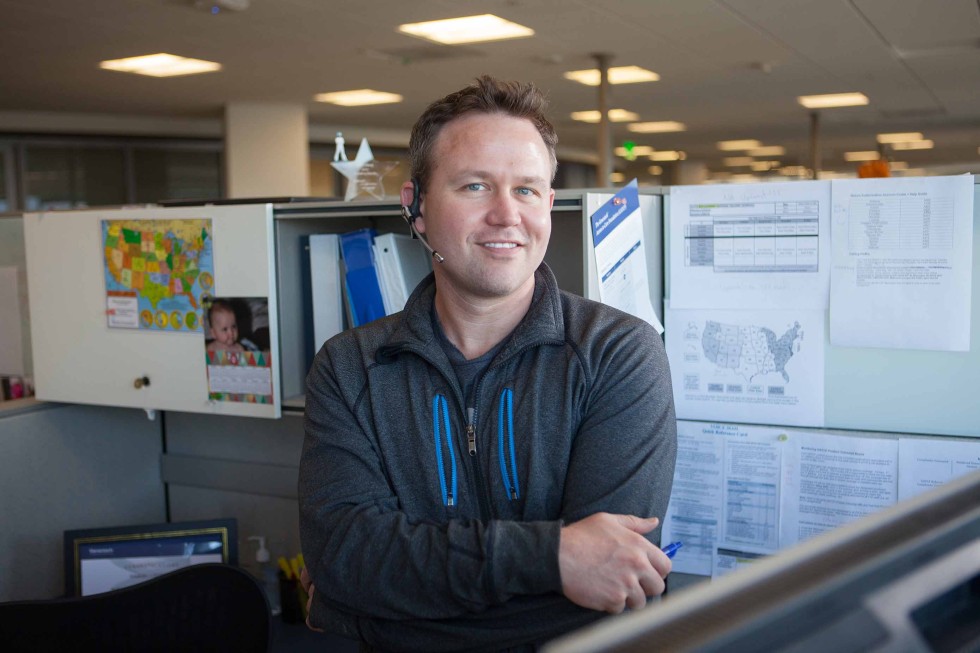 SAMUEL LOFBERG
GATCF Specialist
Just yesterday I spoke with a woman whose insurance didn't cover the treatment she needed. She'd been dealing with so many different organizations that by the time she got to me at Genentech, she was completely confused and frustrated. She wasn't even sure who she was talking to at that point. I broke down all our programs for her, walked her through our requirements, and found that we were able to help her. She was so effusive in her appreciation—that was a bright moment in my day, and I have moments like that almost every day.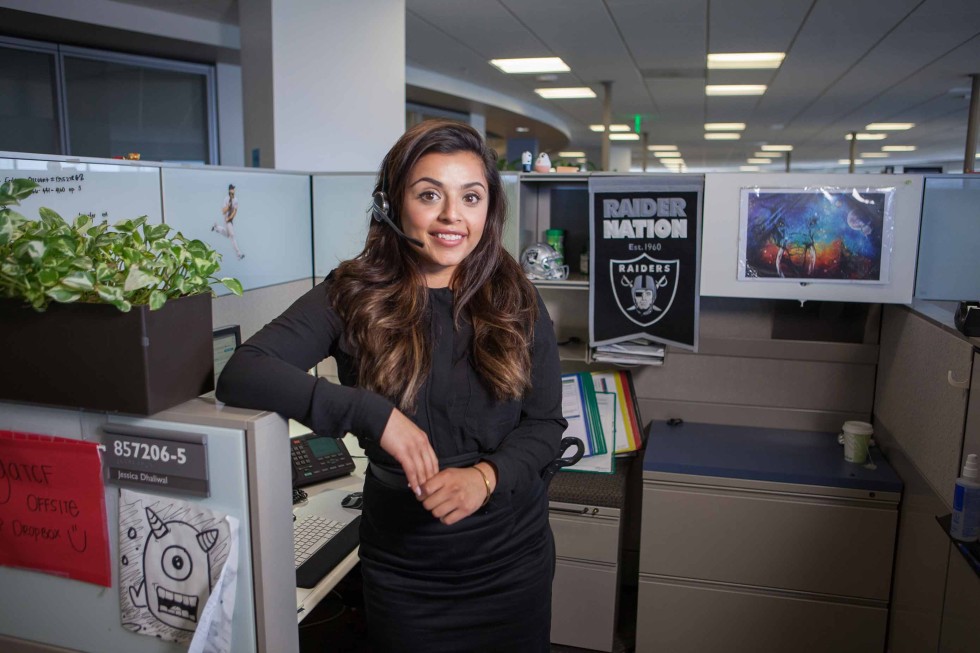 JESSICA DHALIWAL
GATCF Specialist

The other day a patient told me he was using the phone at a friend's house because he was homeless. He had lost his job because he hadn't been able to maintain his health, and was in a lot of pain. Then he lost his insurance, so he couldn't get the medication that helped him control his condition so he could get back to work. He was young, in his late 20s. After we determined he qualified for free medication, he literally broke down over the phone, saying how much it meant to him. He just needed the chance to get well, go back to work, find a place to live and get on with his life—and getting his medication was the first step.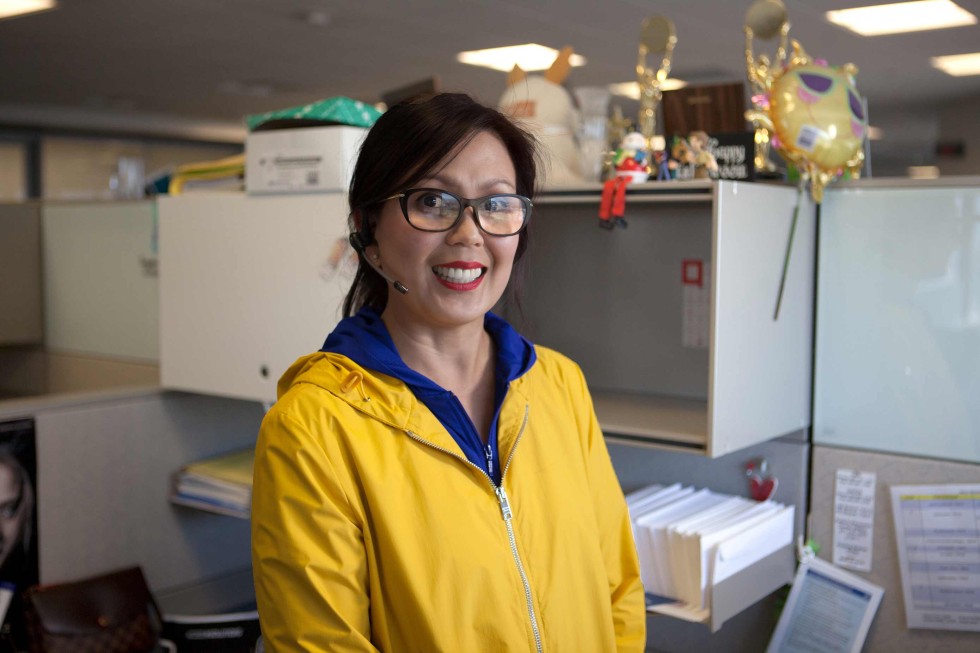 RICA MACARAEG
Senior Case Manager, Access Solutions

There is one patient I always remember. When she called, I could tell by the tone of her voice that she needed help. She had catastrophic insurance and just learned that she had no benefits to cover her new medication. She was underinsured. I knew I had to remain calm because she was clearly upset. I listened to her explanation and was able to walk her through the steps she needed to take. We got the right forms to her doctor and completed her benefits investigation. After that, I was able to refer her to the Genentech Access to Care Foundation, where she qualified to receive her medicine at no cost. She called me back the day she got her approval and said, "I really appreciate that you were listening—thank you."