Big Data and the Big C
From scientists to security personnel to CEOs, everyone is talking about big data and what it might mean for the shifting world around us, including the treatment of cancer.
June 2nd, 2013 - There's a treasure trove of data locked away in medical records and scientific studies that, if liberated and used appropriately, could help to improve cancer care.
Big data is not a new concept – it's actually been changing the face of medicine for years. The best known example is the Human Genome Project. Personally, my first involvement with big data and health came with the Gene Therapy Patient Tracking System (GTPTS) and the Genetic Modification Clinical Research Information System (GeMCRIS). These tools help scientists collect, analyze, and make sense of research in human genetics.
One of the major challenges we faced in building these tools was how to integrate data from very different sources. For example, many systems where information is stored were built in a way that doesn't allow them to 'talk' to each other. This integration continues to be a big challenge with big data.
What is exciting is that we are discovering ways to make it possible to integrate a vast collection of information. Big data really does have the potential to change everything. As exciting as this field is, it's important to understand what big data can and can't do in cancer research and treatment.
5 Things Big Data CAN Do In Cancer Research
[1] Help Guide the Use of Approved Cancer Medicines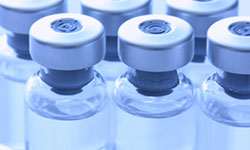 While clinical trials provide valuable information to doctors on how medicines may work, only about 2% of people with cancer participate in clinical trials. However, thousands of people are diagnosed and treated every day, which means there is a huge amount of important data that could be obtained to help doctors and patients make better decisions about treatment options and potential outcomes.
ASCO has started an initiative, CancerLinQ, to try to capture some of these data. CancerLinQ is a system that connects doctors with data, helping to inform decisions about treatments in real time. Scientists and doctors at Genentech are excited to help ASCO develop the full CancerLinQ system.
[2] Determine an Individual Patient's Prognosis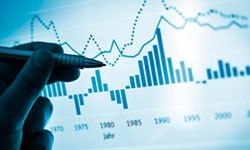 Knowing a patient's prognosis allows medical teams to decide how aggressively to treat each cancer and what steps to take after a tumor is gone. By analyzing information from incredibly large and diverse groups of patients, big data is helping to predict long-term outcomes. For example, doctors can use this information to determine who should receive additional treatment and who might avoid it because their cancer is unlikely to recur.
[3] Help Discover Potential New Targets for Drug Discovery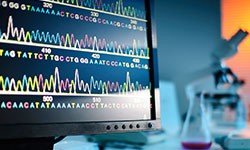 The ability to sequence the DNA of large numbers of tumors has allowed researchers to understand the genetic changes underlying certain cancers. Scientists can use this information to help test potential new medicines that might target some of these genetic changes or drivers of cancer growth. Big data sets from preclinical studies are being used to help predict which medicines or combinations of medicines might be good candidates to move forward into clinical trials in humans.
[4] Answer Big Public Health Questions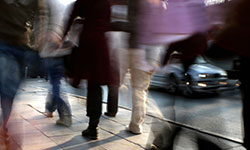 Epidemiologists study the causes and patterns of human diseases including cancer. In the era before big data, they discovered that smoking causes the vast majority of lung cancer cases. Now big data is allowing them to answer even bigger questions in cancer research. This new era of epidemiology takes advantage of the availability of large collections of hospital records and genomic data, leading to new insights into diverse cancers in diverse populations.
[5] Allow Individuals to Get Involved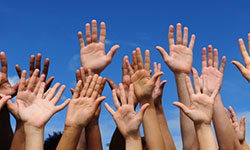 People with cancer can now play a direct role in research by contributing genetic data and information about their health and how treatments have affected them to large databases used for research. My friend and former colleague Susan Desmond-Hellmann has some interesting thoughts on the topic.
5 Things Big Data CAN'T Do
[1] Take the Place of Well-controlled Clinical Trials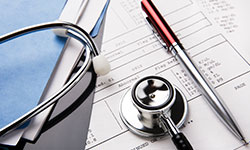 Giant data sets from patients and scientific experiments will help drive cancer research and treatment forward, but nothing can replace well-controlled clinical trials when it comes to understanding a drug's safety and efficacy profile in people. Treating thousands of patients with a medication that has only been evaluated in computer models is just too risky and could end in catastrophic failure.
[2] Make Doctors, Nurses and Other Healthcare Professionals Irrelevant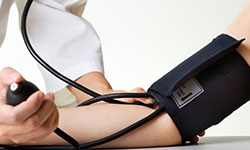 All the data analysis in the world will never take the place of a caring healthcare professional who can assess a person's cancer in the context of his or her overall health, lifestyle and environment. Big data is a powerful but limited tool that won't ever take over the care of patients, in the same way that WebMD, while very helpful, cannot replace a doctor visit.
[3] Replace the Need for a Fundamental Understanding of Cancer Biology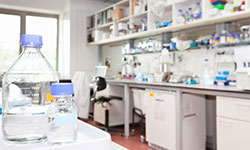 In cancer research, massive amounts of data are rarely valuable on their own. Laboratory research is still needed to understand the context and meaning of the information that comes out of big data efforts. Without careful experiments, it would be nearly impossible to untangle which factors are actually important ("causal") in driving cancer and which factors are just passively related (correlated).
[4] Give us the Whole Story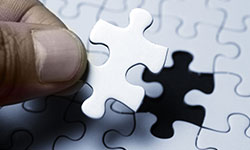 Big data can teach us a lot, but it's inherently limited by the information that's available – and that will never be 100% accurate and complete. This can be especially true when it comes to personal habits that might affect cancer development. For better and for worse, we will never know EVERYTHING about what a person does. Using big data and making sense of the results will always require good judgment and a healthy amount of skepticism.
[5] Cure Cancer on its Own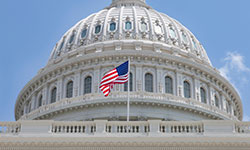 We need to fight cancer in every way we can. Efforts using big data are complementary to other types of progress being made, including traditional basic science and clinical investigations. It is critical that we continue to support the amazing cancer research happening in hospitals, universities, and laboratories all around the world.
Dr. Bishop is Vice President Clinical Development, Angiogenesis Franchise Head at Genentech since December 2007 when he joined the company. Dr. Bishop's responsibilities include overseeing the clinical programs for Avastin® (bevacizumab). In 2010, Dr. Bishop was awarded the Tug McGraw Foundation Outstanding Research Award in recognition for significant and lasting research contributions by bringing therapeutic breakthroughs to the market faster, to fight serious ailments and enhance people's quality of life.
In addition to Genentech, Dr. Bishop has led efforts to develop cancer medicines at other companies as Senior Director in Oncology at Johnson & Johnson and as Global Clinical Director/Distinguished Scientist at Sanofi-Aventis.
Dr. Bishop also served for more than 7 years at the U.S. Food and Drug Administration and the National Institutes of Health. At the FDA, Dr. Bishop held the position of Acting Associate Director for Policy and Special Assistant to the Office Director in the Office of Therapeutics Research and Review in the Center for Biologics Evaluation and Research and was a Team Leader and Medical Officer in the Division of Clinical Trial Design and Analysis.
His contributions to policies on gene therapy and to the creation of the NIH Genetic Modification Clinical Research Information System (GeMCRIS®) earned him the US Department of Health and Human Services Secretary's Award for Distinguished Service -- one of the highest honors presented by HHS Secretary Tommy G. Thompson.
While a student at the University of Nevada School of Medicine, Dr. Bishop was an HHMI-NCI research scholar and his accomplishments earned him the 1993 UNSOM Dean's Scholar and Department of Family Medicine Awards. He completed training in internal medicine at University of Washington School of Medicine, and went on to a medical oncology fellowship at the National Cancer Institute (NCI).