Celebrating Patients for mBC Awareness
In 2010, we partnered with Living Beyond Breast Cancer, Metastatic Breast Cancer Network, and MetaVivor to recognize people living in the US with metastatic breast cancer (MBC), a disease for which there currently is no cure.
In honor of Metastatic Breast Cancer Awareness Day (Oct. 13), Genentech traveled with Faces of mBC, to Chicago for Metastatic Breast Cancer Network's (MBCN) Annual Conference. We set up a video booth where people living with MBC and their family and friends could share their personal stories. Over 75 people participated.
"You have to keep the faith, keep hoping that you're going to keep surviving. Keep finding new drugs that are going to fight the disease." -Donna, Living with mBC
Meet the many Faces of mBC
Metastatic breast cancer (MBC) affects people of all ages and backgrounds. Visit the Faces of MBC video wall to hear stories from this unique and resilient community. For each video view, comment or share during the month of October -- Breast Cancer Awareness Month -- we will donate $1 to mBC initiatives and research (up to $20,000). During the first half of the month, more than 5,000 people have engaged with the video wall in some way.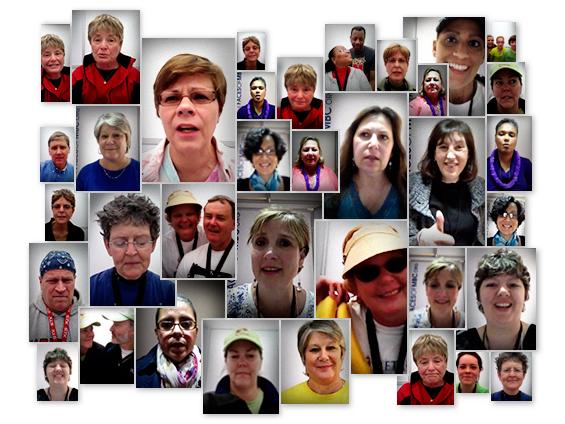 How Faces of MBC began
Faces of MBC started with a few women willing to share their emotional journey living with Metastatic Breast Cancer. Since, it's grown into a broader community of support. Watch their amazing and courageous stories below.