For nearly 15 years, Steve Mikita, one of the oldest living people with spinal muscular atrophy (SMA), has brought the patient voice to the forefront of rare disease research.
Steve's journey for improving patient education and experiences started early in his life. "When I was 12, I had a spinal fusion operation. My mother told me she might not be in the room when the doctor and residents arrived. 'You will have about two minutes to explain what is causing you pain, why you are okay in this position but not in that position,' she told me. I realized at that moment I would have to learn to speak up for myself."
After years of advocating for himself, it was a meeting in 2007 with Loren Eng, co-founder of the SMA Foundation, which ignited Steve's passion for helping others and eventually forged his connection to Genentech, one of the SMA Foundation's early research partners.
The SMA Foundation laid the groundwork for sustained research in SMA, initiating some of the first natural history studies to build a baseline for how the disease progresses. Throughout it all, Steve's contribution was to help communicate the patient's experience to the broader research community.
"When you are championing improvement in patient experiences, you have to be insistent, informed, respectful, and cognizant of what is important to others," Steve explained. "You must understand the science relevant to our disease, the economics, the fundraising, the importance of patient consent and regulations. The more we understand, the more effective and indispensable we are in representing the patient's voice."
Steve, who was diagnosed with SMA Type 2 at the age of 18 months more than 60 years ago, credits Genentech for an inclusive research strategy encompassing individuals across various age groups. "If you look at the SMA treatment landscape, just a few years ago there were no treatments available, and the research had a primary focus on babies and children. Now, there are treatments for different populations, including adults with SMA," Steve says.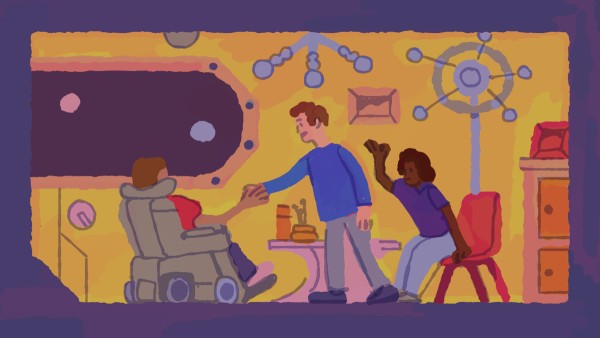 OUR PATIENT PARTNERS
By Levi Garraway, M.D., Ph.D., chief medical officer and head of Global Product Development
Over the long course of his illness, Steve has witnessed powerful, positive changes in how research teams engage with patients. "They've learned to take the challenging emotional jump in order to understand the patients they serve, listen to our personal stories and come up with solutions," Steve said. "It takes cultural and intellectual humility to accept that you know little about people in another community. You must stand where they stand and learn where they would like to go," he explained.
There is a need for more progress, Steve conceded. But it is also important to recognize how far we have come, especially for SMA. Whether working with a family who is caring for an infant with SMA Type 1 or a young adult with SMA Type 3, Steve says there's reason for hope. "Today, in this country, when your kid has a disease and you knock on someone's door and say, 'I need to talk,' the doors are opening," Steve said. "There are a lot of people—including at Genentech—who care about the human condition. They have the hearts and minds and courage to keep learning."
---
Steve Mikita is one of the oldest people living with SMA at 64 years old. Steve was the first freshman to enter Duke University in a wheelchair, graduated with honors, earned a law degree at Brigham Young University, and has a 38-year career as an Assistant Attorney General in Utah. He also serves as a Board member for the SMA Foundation, and was on the Steering Committee for the Clinical Trials Transformation Initiative, and was an inaugural Participant Representative for the NIH All of Us Research Program.