Genentech Access Solutions works for patients
Genentech Access Solutions patients get the help they need to manage the challenges that come with care. These are some of their stories.
Nicholas
"Considering all the other medications that he has to take, the Co-pay Card Program really does help. You don't know how much it affects somebody's life." -Alejandra
When Alejandra's son Nicolas was 2 years old, he was diagnosed with cystic fibrosis. Although Alejandra's insurance covered this medication, she had a high-deductible health plan and had difficulty affording the co-pay. She contacted Access Solutions and found she qualified for the Co-pay Card Program. The program helps by paying $35 of the co-pay for Nicolas's medication. Now 12 years old, Nicolas is able to play soccer with other kids his age.
Paula
"Even though I have medical insurance to cover it, my co-pay is still rather high. So this helps with getting that co-pay down to a reasonable amount for me" -Paula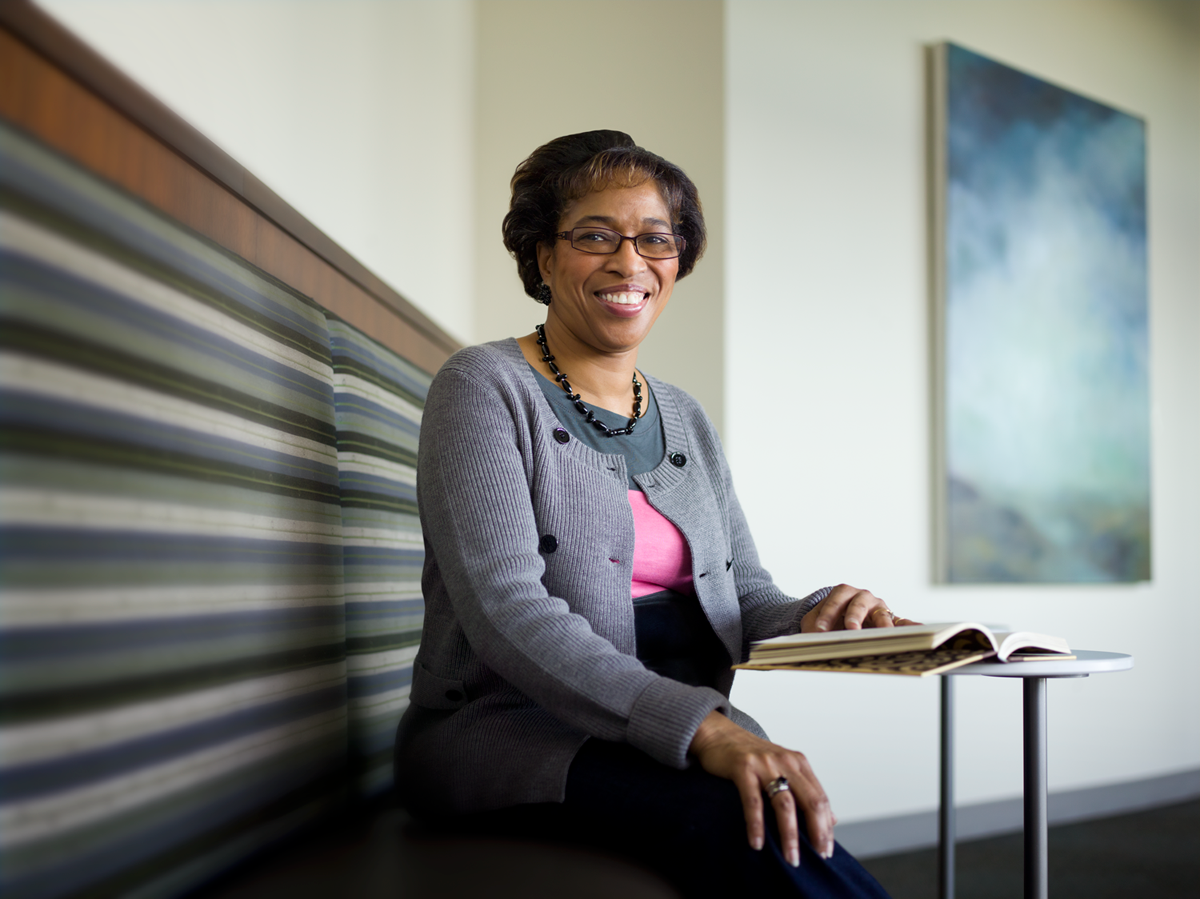 When she retired, Paula became a world traveler with an active lifestyle. She decided she would do whatever it took to make sure her asthma didn't stop her from doing what she wanted to do. Bue she was retired and on a fixed income, so her doctor helped her enroll in a Co-pay Card Program.
Brenda
"I am so appreciative of Genentech and everything they have done. Not just that they cared enough to explore this drug, but to go beyond that and have a program where those who can't afford it can actually receive the treatment that is so vital to us…I can look forward to tomorrow. I can look forward to doing the things I used to do." -Brenda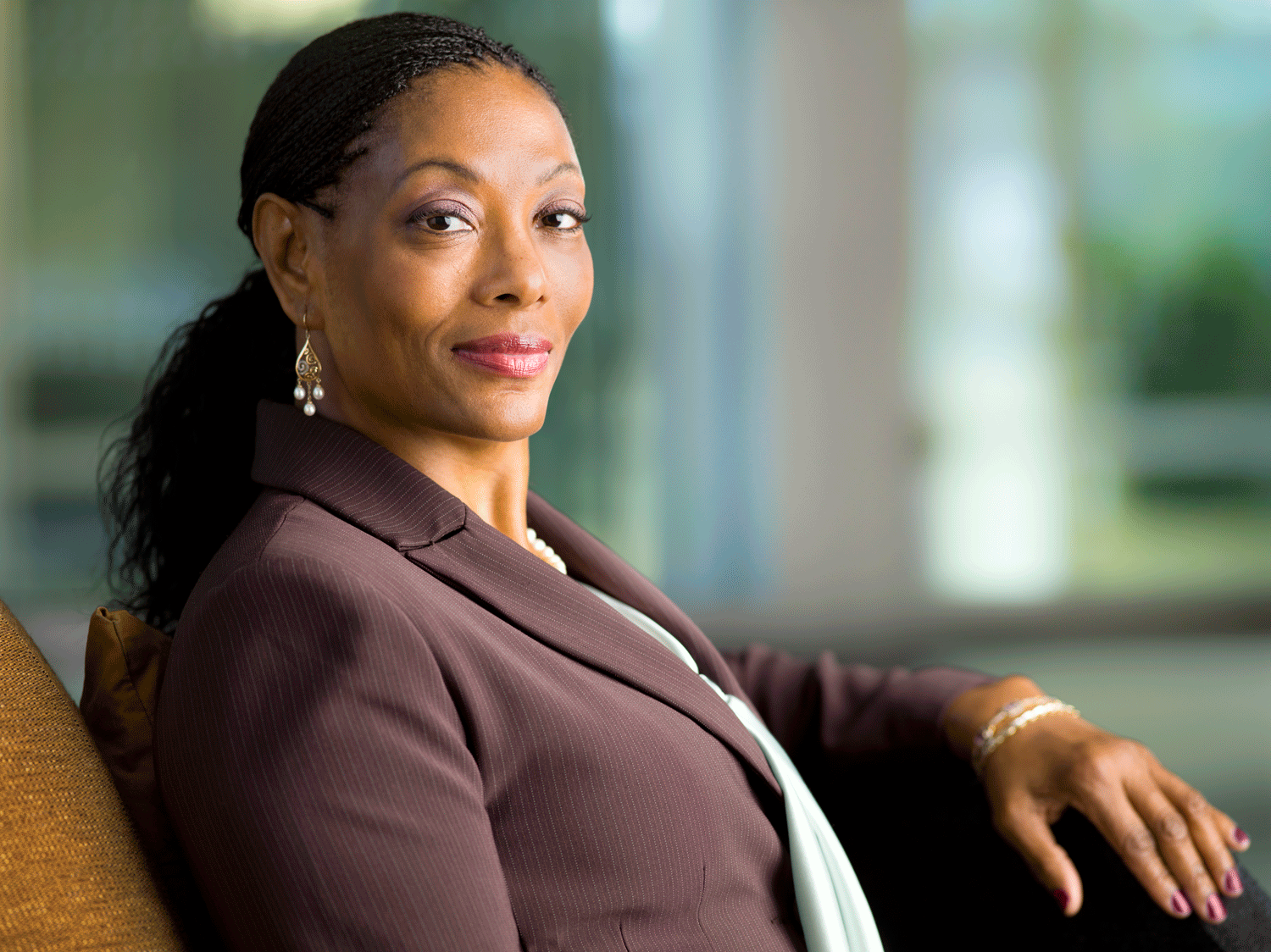 Active in her personal life and a go-getter in her professional life, Brenda was not going to let her rheumatoid arthritis slow her down. When she lost her insurance, however, she could no longer afford her treatment. Afraid of going back to the days of sitting on the sidelines while her sons played basketball, she talked to her doctor who helped her enroll in Genentech Access Solutions.
A dedicated Specialist then referred her to the Genentech® Access to Care Foundation and eventually she was able to continue receiving her infusions.
Elaine
"They were so helpful. When I called Access Solutions, they told me they did have a program for people without insurance. I was so relieved. I felt like a weight had been lifted off my shoulders." -Elaine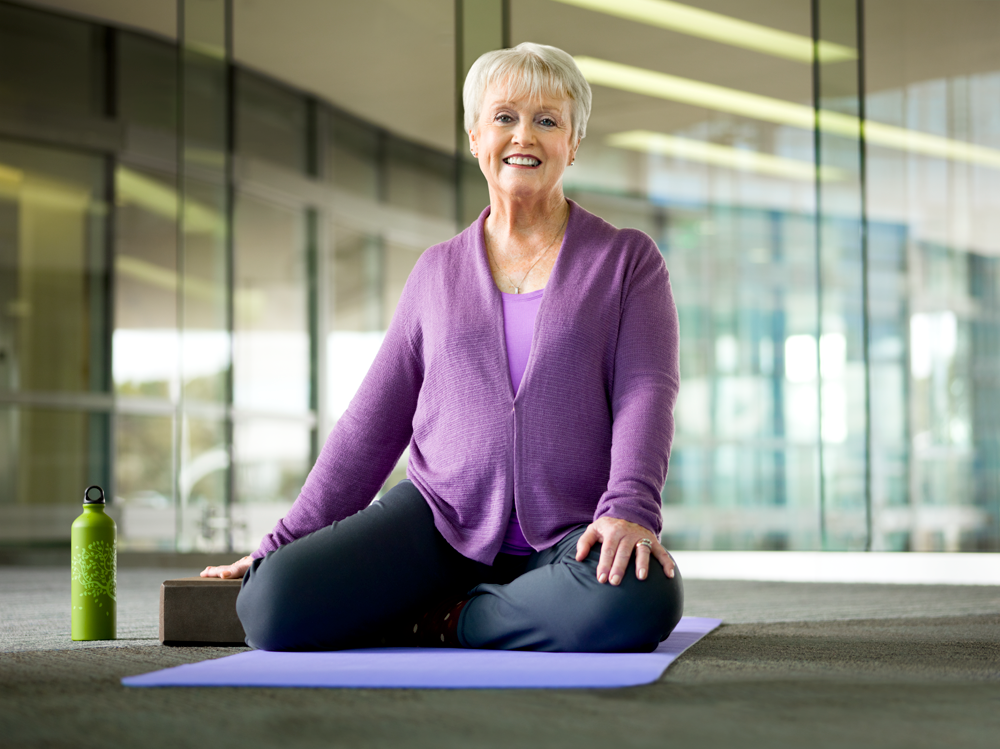 Elaine was forced to go on disability for a year due to her rheumatoid arthritis and couldn't keep her health insurance. Worried that she wouldn't be able to walk or practice yoga, she got in touch with a patient advocate, who told her about Genentech Rheumatology Access Solutions.
Elaine qualified for free medicine from the Genentech Access to Care Foundation until she went back to work and got health insurance again.
Jacki
"We're a single-income family of 4, and today it's not easy to raise a family with 1 income. And with the cost of drugs and my visits to the hospital...it adds up." -Jacki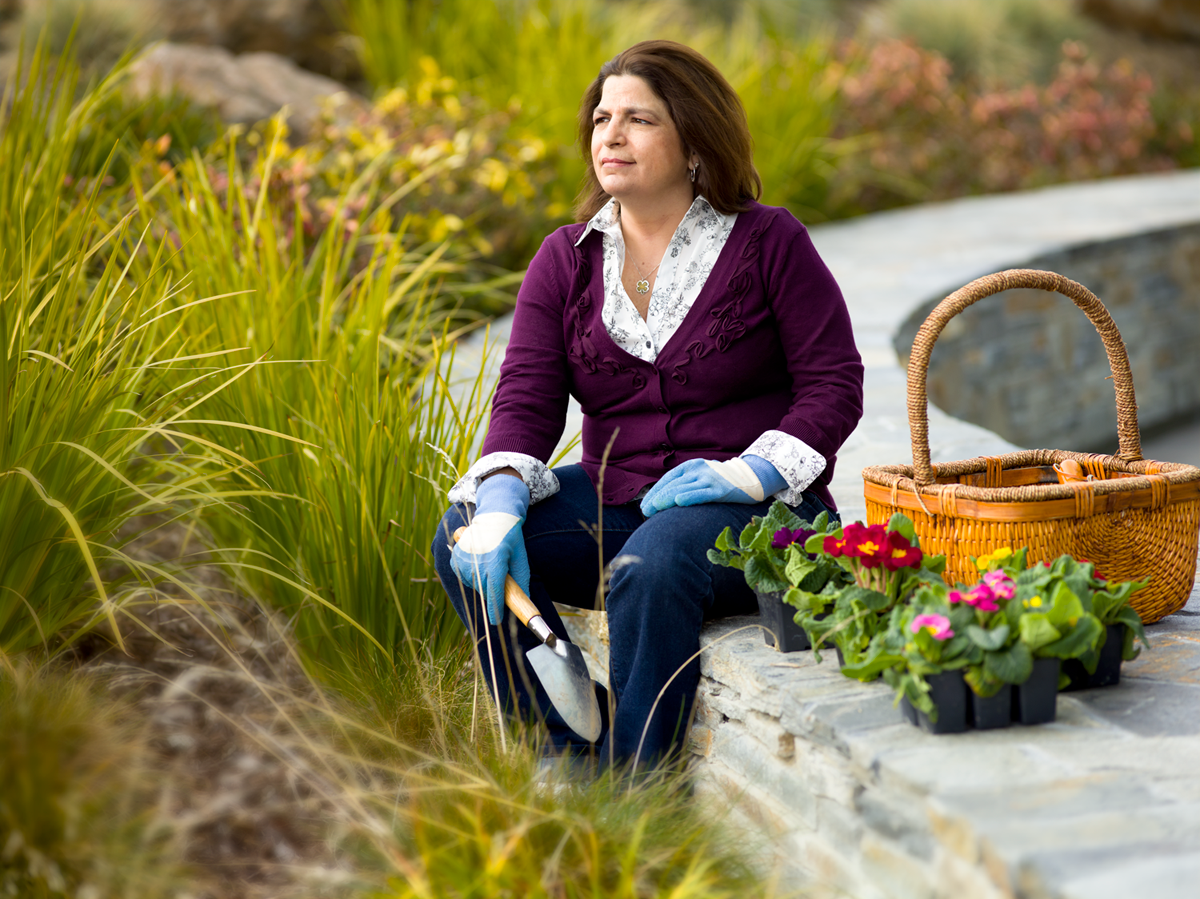 When Jacki, a mother of 2, was diagnosed with cancer, her husband told her, "Your job is to stay alive."Genentech Access Solutions was able to connect Jacki with a co-pay assistance program to help her afford her medicines. She is now looking forward to being there for her daughters' high school and college graduations, dancing at their weddings, and holding her future grandchildren one day.
Dan
"I just appreciate the Genentech employees so much for their kindness, their support...just knowing people are there to answer the questions we have. It was like this weight had been lifted." -Susan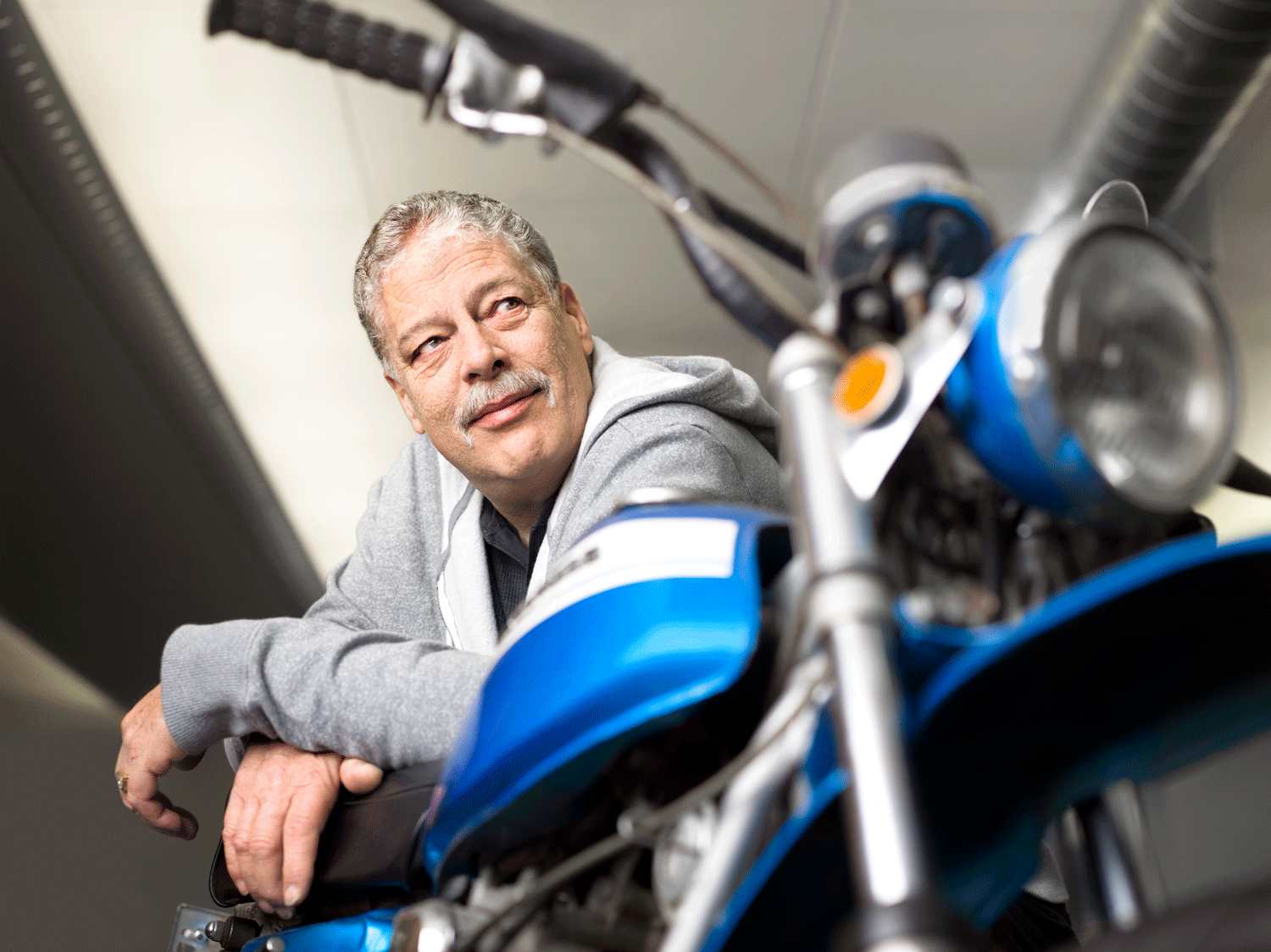 Dan, a Michigan deputy sheriff, had always felt too tough to succumb to any illness—even cancer. After trying other treatments, he qualified for a clinical trial for a new cancer medication. When the FDA approved this drug, he and his wife, Susan, were worried they wouldn't be able to afford it. Access Solutions performed a benefits investigation and determined Dan's insurance coverage, including his co-pay. And they worked with him and the specialty pharmacy to coordinate shipment of the medicine to his home.