Breast Cancer Treatment Basics
---
Breast cancer is unique and personal to each individual. Understanding the available treatment options for a specific diagnosis — including the type of breast cancer and likelihood of it coming back — can help empower people to make informed treatment decisions with their care team.
SUBTYPE
Each breast cancer can be classified into a subtype based on its unique biology. For example, HER2-positive breast cancer cells have excess "HER2" protein compared to normal cells, and HR-positive cells have hormone receptors. Tumors without either of these characteristics are called triple-negative.1, 2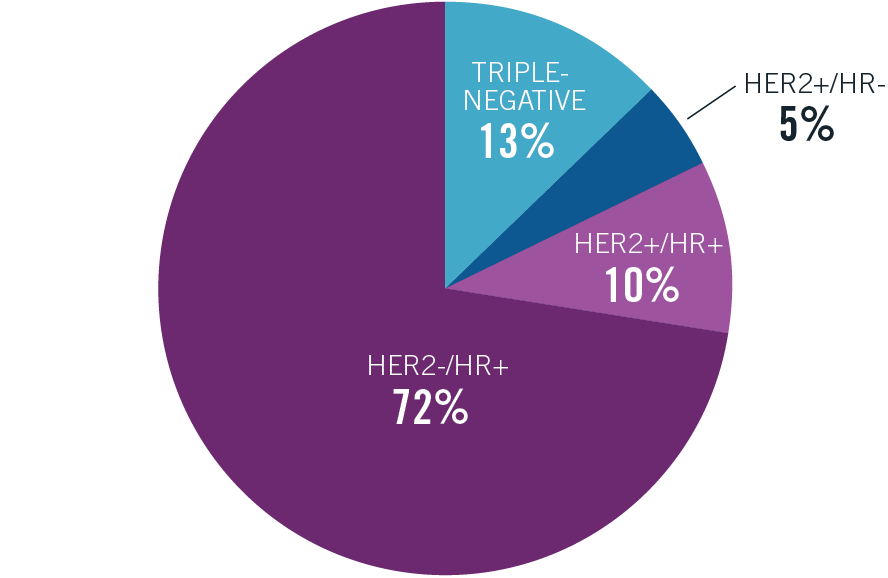 Treating Early Breast Cancer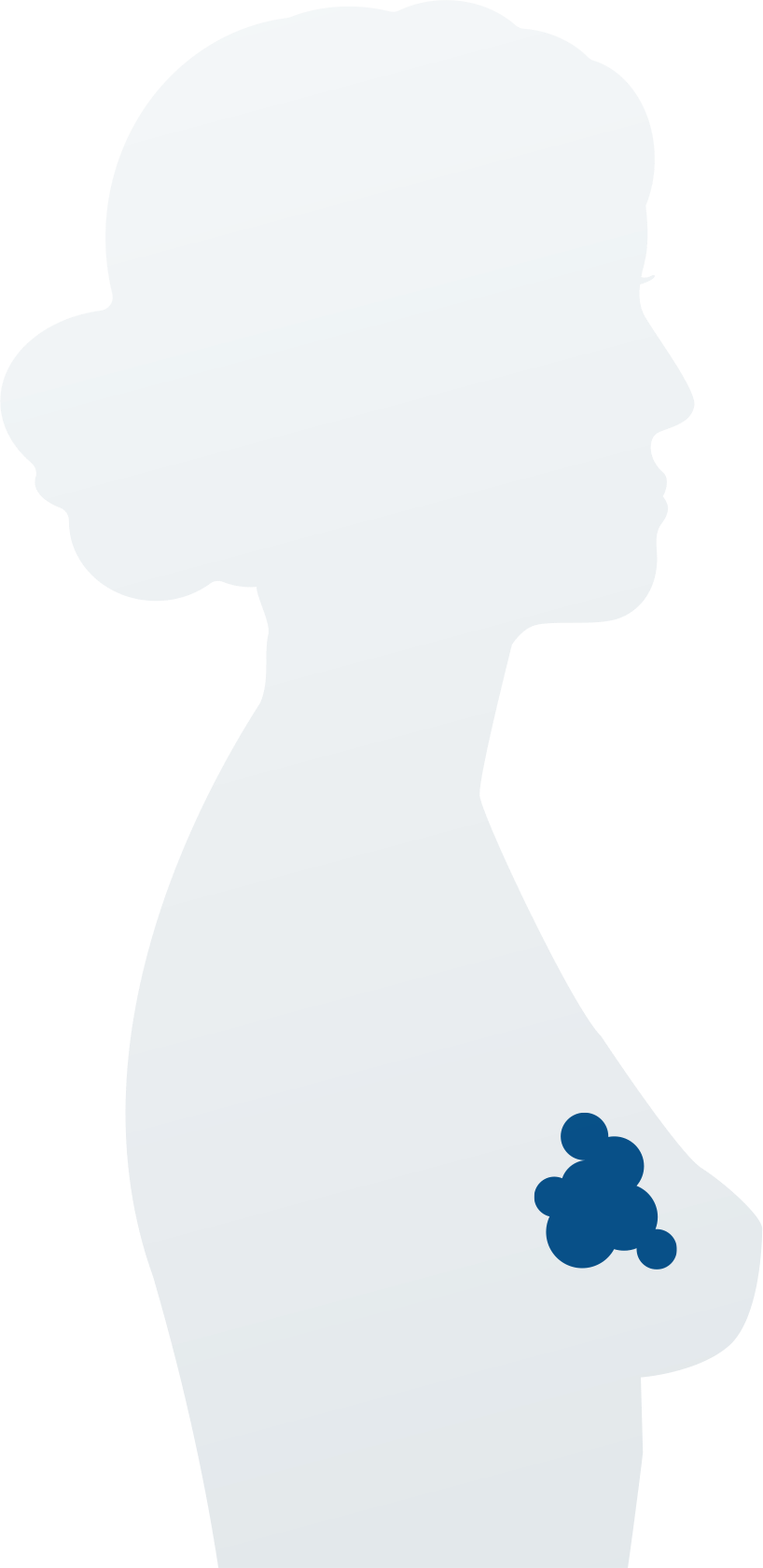 Early breast cancer (EBC) means the cancer has not spread outside the breast or nearby lymph nodes. People with EBC are usually treated with surgery. For some women with large or higher-risk tumors, systemic therapies may be used before surgery4 (neoadjuvant) to shrink the tumor. After surgery (adjuvant) treatments are given to lower the risk the cancer will come back and may include traditional chemotherapy, hormonal therapy, targeted therapy or a combination of such treatments.5
NEOADJUVANT (BEFORE SURGERY)
Upon being diagnosed with EBC, neoadjuvant therapy may be given to eligible patients as a first step to help eliminate cancer cells in the breast and potentially shrink a tumor by the time of surgery.6
SURGERY
Surgery options include lumpectomy (removal of part of the breast), mastectomy (removal of entire breast) and lymph node removal.7
ADJUVANT (AFTER SURGERY)
After undergoing surgery, a person may then receive adjuvant treatment to reduce the risk of the cancer returning.8
Treating Metastatic Breast Cancer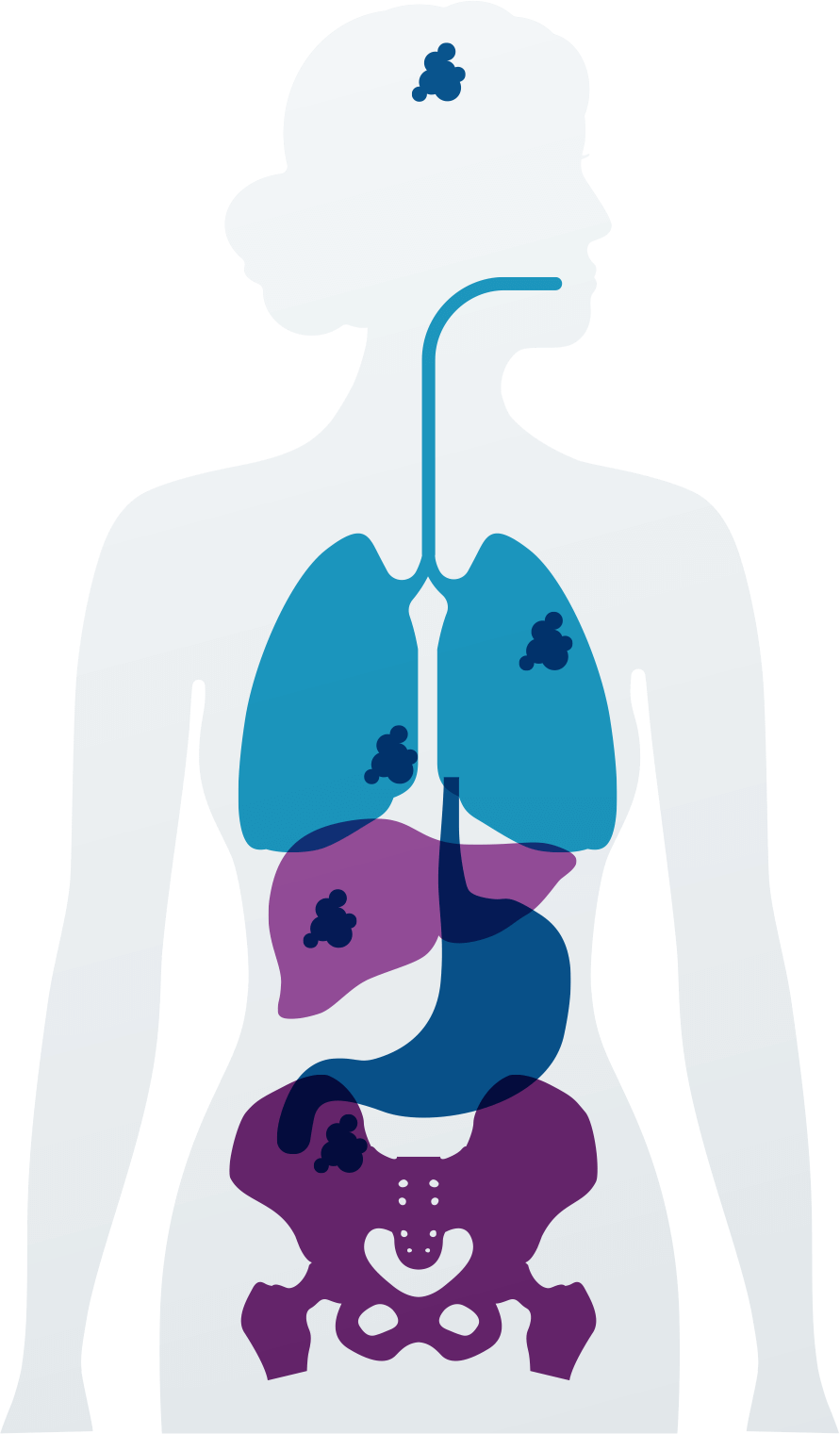 Metastatic breast cancer (MBC) means the cancer has spread, or metastasized, to distant organs. People who are initially diagnosed with MBC or who have a recurrence after treatment of early breast cancer typically do not receive surgery as metastatic treatment, but they may receive other types of treatment such as traditional chemotherapy, hormonal therapy, targeted therapy or a combination of such treatments.7, 9, 10
If a person's disease progresses during one type of treatment, they may receive another treatment regimen. These are often called the first, second and third lines of treatment.11
Understanding Treatment Options
Depending on the treatment approach, patients may receive one or more of the following treatment options.
LOCAL THERAPIES
These therapies directly target the tumor.
SYSTEMIC THERAPIES
Systemic therapies reach cancer cells, and may also impact healthy cells, anywhere in the body and not just in the breast.
TRADITIONAL CHEMOTHERAPY13
DELIVERY METHODS
Systemic therapies come in different forms and are administered in different ways. Some medicines have more than one option for delivery.
INTERMUSCULAR INJECTION18
Patients should talk to their healthcare team about their medical condition and treatment options, including adverse reactions. Only their doctor and healthcare team can give them medical advice.