Travel through the bloodstream destroying cancer cells in our new game, Mission: MRD!
There are a number of ways to measure disease burden in cancer. In blood cancers, the amount of disease can be measured in the blood or bone marrow.
One emerging measure in a common type of blood cancer called chronic lymphocytic leukemia (CLL), is minimal residual disease (MRD) status, which is made possible with newer, highly sensitive technologies. When someone with CLL reaches MRD-negativity, it means no cancer can be detected in blood or bone marrow samples using specific tests.
Your mission? Try to reach MRD-negativity by destroying as many CLL cells as you can.
Disclaimer: This game is primarily for entertainment and not intended to be medically or scientifically accurate, but rather to raise awareness of MRD status.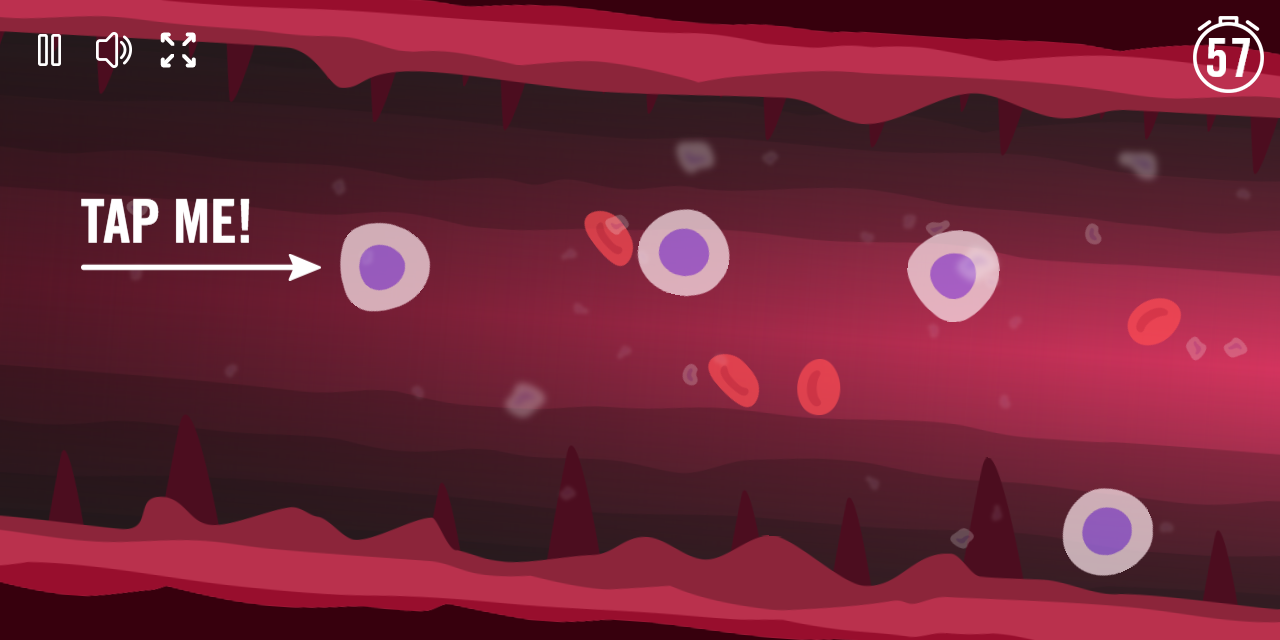 (This game has been optimized for recent Macs, PCs using Chrome, IE10, Firefox, Safari, iPhone 6, recent iPads. Older devices may encounter performance issues.)