Ancient alchemists aimed to transform and transmute matter itself. These philosophers and proto-scientists worked tirelessly to convert materials into gold through mysticism and ancient traditions.
Even in today's high tech laboratories, trying to produce a biologic medicine made out of trillions of living cells in a bioreactor can feel like the elusive pursuits of the ancient alchemists.
Such is our quest in the Technical Development department at Genentech where our scientists and engineers are turning strings of DNA into life-changing treatments for diseases like cancer, arthritis and macular degeneration. Unlike the manufacturing processes for products like computer chips or cars, our process involves grappling with the awesome power and complexities of nature, every step of the way.
We've learned a lot through our steadfast efforts and have made significant contributions to the field, but it's still hard work. Each day we are faced with fascinating questions and puzzles. How do you make proteins composed of tens of thousands of atoms behave in a specific way? How do you purify a biologic away from millions of other molecules inside of cells? How do you keep a biologic stable for years?
Ours is a complex and labor-intensive endeavor, but only by mastering the process can we help develop transformative medicines and ensure reliable supply for the people who need them. As we often say in our line of work, "the process defines the product."
Follow along as we explore the world of modern day alchemy, and the processes and technologies we employ to convert the basic ingredients of life into biologic medicines.
The Right Molecule
The first step in making a biologic medicine is to determine precisely which molecule to produce. This is done by screening and testing numerous variants that bind to the disease target before embarking on full-scale manufacturing. The vast majority of candidate proteins will not meet our incredibly demanding criteria for moving forward into clinical trials.
Many variants of any given protein can perform a similar biological function. But even tiny differences in design can profoundly affect physical and chemical properties that impact its ability to be manufactured and ultimately delivered to the people who need them.
Turning Cells Into Factories
The next step is to take the DNA of the molecule we selected and introduce it into the genome of a specific living cell capable of decoding that DNA into the right biologic medicine.
Many types of cells are capable of being "engineered" to produce the biologic medicines of our choice including Chinese Hamster Ovary (CHO) cells, and E. coli cells. E. coli are bacteria capable of producing large amounts of protein, but lack some of the biological and protein modification machinery found in mammalian cells that make biologics effective medicines in humans.
For this reason, we produce the vast majority of our biologics in mammalian CHO cells, which mimic many of the biological processes and protein modifications that naturally occur in human cells. We can test hundreds of cell lines and select the right one for each biologic.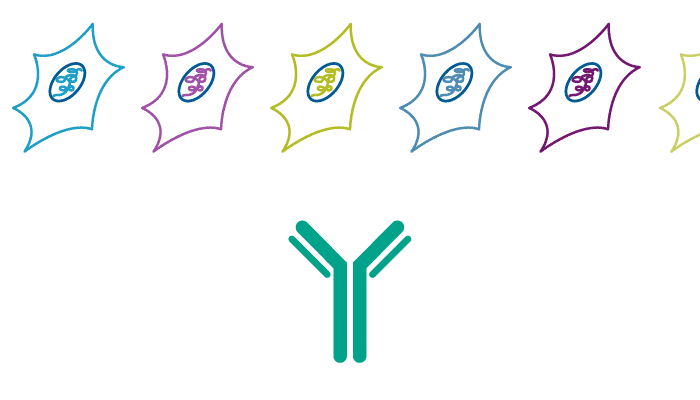 A Nurturing Environment
Picking the right cells to produce the right biologic is a good start. But the exact conditions for cell culture, like what and when to feed the cells must be determined. Cells need to be tended to in a delicate environment that keeps them healthy and productive.
The overall effort to genetically engineer and optimize the cell culture process is a multifaceted undertaking based firmly in science. But it's also still a bit of an art that has taken years of research and engineering to perfect.
Purifying Biologics
Once the cells have done their job of churning out massive amounts of the biologic, it's time for purification. The biologic we're after co-mingles with countless other proteins, lipids, carbohydrates, and other molecules inside hundreds of trillions of cells.
The science of purification involves adjusting the solution conditions of the biologic in order to separate it from all of the other molecules produced in cell culture. By taking advantage of their unique biochemical and physical properties, we can separate a biologic based on its size, electrical charge, and even its ability to repel water. As the biologic becomes progressively purified, you can actually see the solution become clearer as contaminants are removed.
It can be a painstaking process, but we use proven, sophisticated techniques and careful analytical measurements that enable us to obtain incredibly pure biologics.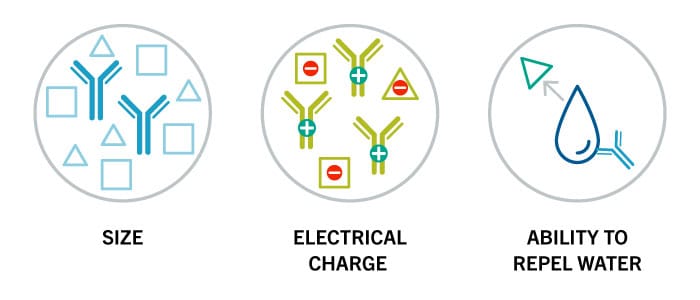 Making it Last…A Really Long Time
After purification, a biologic medicine needs to be prepared for delivery to patients. Although incredibly pure, it's contained in a buffer solution that is not meant for long-term storage. We test a variety of different protein concentrations, solution conditions and stabilizers to find the right combination for each biologic.
To replace the unwanted buffer solution, we perform a process similar to dialysis. With the biologic retained on one side of a membrane that is porous only to molecules smaller than the biologic, we pump through a new formulation buffer – which essentially rinses out the unwanted buffer and replaces it. This places the biologic in a solution which will keep it stable for years.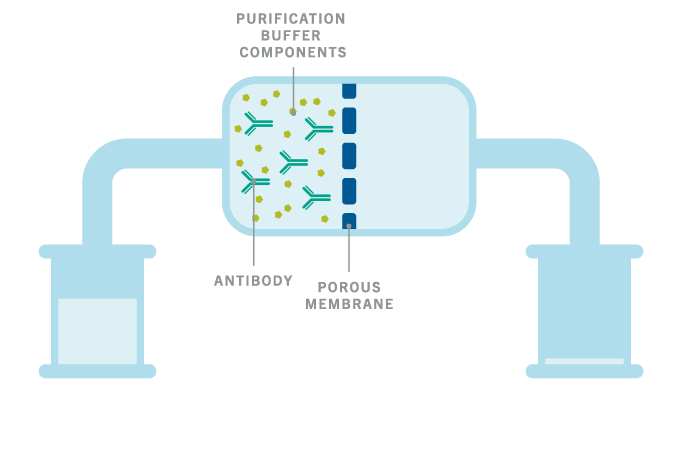 The process itself can take years to verify, simply because that's how long we need to prove that the medicine will last. If we do see any signs of instability, our teams go back to the drawing board to fix the problem. Once the final recipe is perfected, the biologic medicine can be manufactured and safely distributed for patient use.
Take That, Alchemy
We've been working to manufacture biologics for 40 years, and we're still awed by the complexity of the process. By learning from each research and development effort, we've built a series of processes and technological platforms that have made us the largest and most accomplished producer of biologic medicines in the world.
We can now reliably take strings of DNA and convert them into medicines that help transform the lives of countless people with serious diseases. We think the old alchemists would be quite impressed.