We partnered with the MS community to recognize people living with progressive forms of MS and share their inspiring stories.
---
When Jennifer was diagnosed with relapsing multiple sclerosis (MS) shortly after graduating college, she realized the chronic illness was going to be with her for the rest of her life. It was stressful and scary, and she remembers thinking her future was going to be different than she had imagined.
As with many people, Jennifer's condition evolved over time from a relapsing form of MS to a progressive form, one of the most disabling types of the disease. Eventually, Jennifer could no longer walk and had to use a wheelchair to get around.
Progressive MS Day – recognized annually on March 28th – is a day of awareness initiated by Genentech in partnership with the MS advocacy community to recognize those living with progressive forms of MS. This annual day offers an opportunity for people affected by MS, patient advocates, healthcare providers, governments and industry to share stories online and show their support for people living with progressive forms of MS. It is also an opportunity to call for more research to better understand the underlying biology of the condition, to discover and develop new therapeutic options, and to advance care and reduce disability.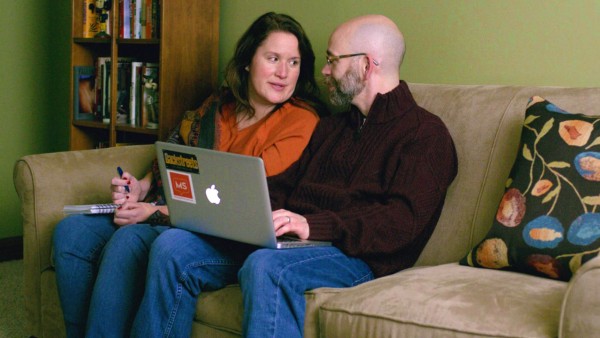 Get involved in Progressive MS Day
Get involved in Progressive MS Day by joining the conversation online using #ProgressiveMSDay and #MSVisibility.
"Progressive MS Day is a chance to honor all the people living with debilitating forms of MS who overcome a variety of challenges, whether physical or emotional, every single day," said Anne Gilbert, Director of Programs with Can Do MS (2015- 2020). "We hope to raise awareness of the need for more education about how to cope with these challenges, research, and new treatments for progressive forms of MS. Progressive MS Day is an important first step in acknowledging the needs of the MS community."
"When I first heard there would be a Progressive MS Day, I was excited and grateful," said Jennifer. "To have a day dedicated to Progressive MS reassures me we aren't forgotten, but that we are an important part of the MS community and make a significant contribution to the fabric of those of us living with MS. A day focused on progressive forms of MS empowers those of us living with this disease and means so much."
MS often strikes in the prime of life, has no cure and is the leading cause of non-traumatic disability in young adults. In the United States alone, MS affects nearly 1 million people,1 many of whom are initially diagnosed with relapsing MS and transition to a progressive form with worsening symptoms of disability later in life.2 Progressive forms of MS are difficult to treat, because the scientific community does not yet fully understand why the disease progresses, and many investigational medicines have not been successful in clinical trials.
---
Learn more about Jennifer's story and others living with progressive forms of MS:
Jennifer continues to live her best life and inspires others to do the same, despite hurdles from her Progressive MS.
Jeanne doesn't let her Progressive MS keep her from traveling the world and striving to stay independent.
After being diagnosed with Progressive MS, Kevin found new ways to continue his passion of teaching music and giving back to the MS community.