Every other Monday until 3 p.m., Andy Chan is unavailable.
He's not in a meeting or traveling. He's reading.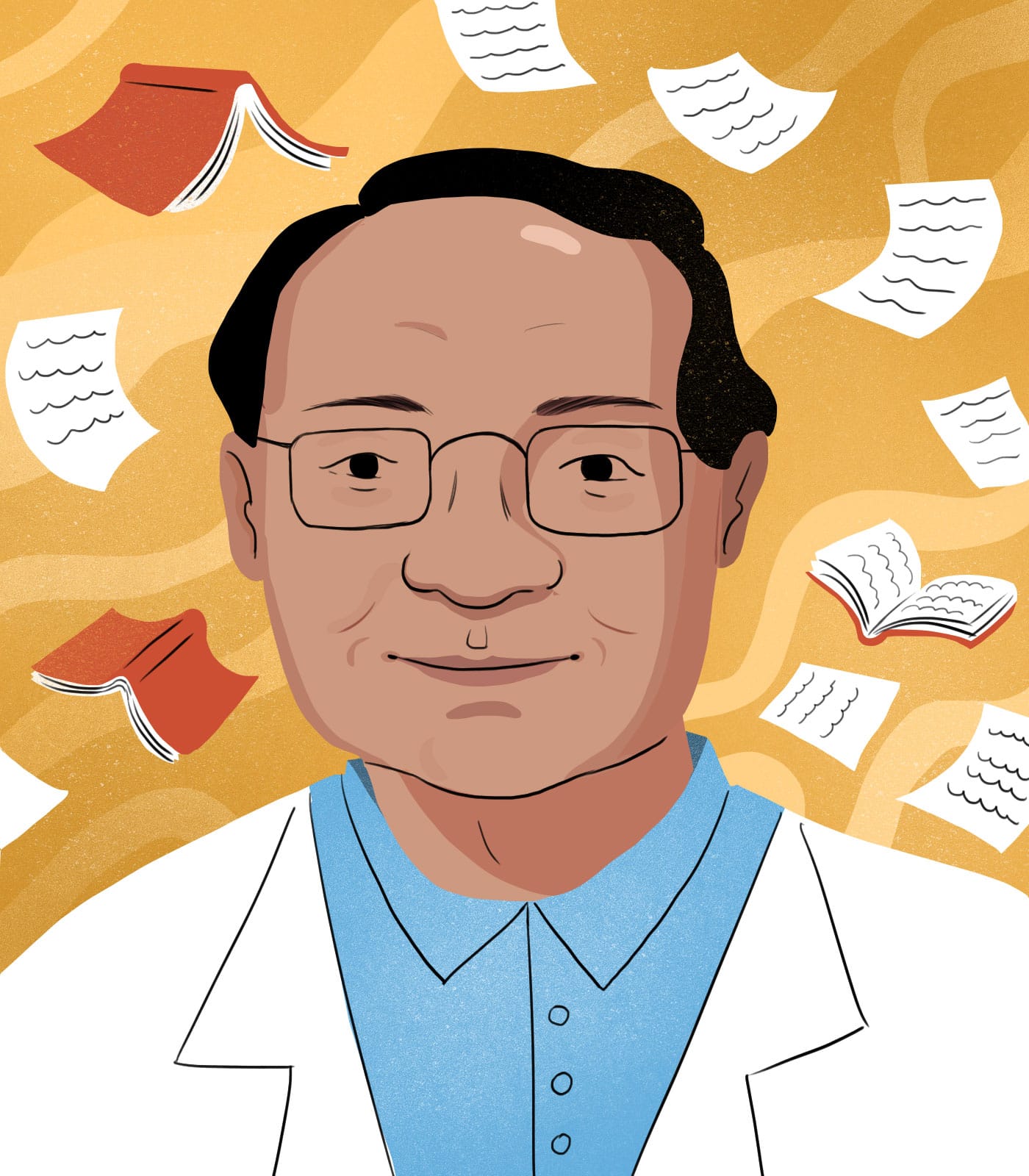 This is one of several blocks of "sacred time" that Andy reserves on his calendar to scour scientific literature for the most cutting-edge and up-to-date research, in his own field of immunology and beyond. He doesn't consider reading about the latest and greatest science a luxury; it's his job. As Senior Vice President, Research Biology, Andy heads Genentech Research and Early Development's discovery opportunities across human biology.
"If you don't read today's literature, five years from now you're only going to have a 2016 breadth of knowledge, not a 2021 perspective," Andy says.
For a guy who eats, breathes, and sleeps science, that would be unimaginable.
What Decision?
Andy was born in Hong Kong, but moved to Southern California at age 7. As a third grader, learning a new language was challenging. The laws of nature made far more sense than the rules of grammar, so Andy naturally drifted toward math and science. Solving problems required structure and strategy – both of which he had a knack for.
"Science was interesting because it provided the ability to solve things mechanistically. How are you going to make a compound with a particular chemical group? How do you get from A to Z?"
Andy says he didn't so much decide to study science as follow the data. Science made sense, so it was going to be a part of his life – a perfect reflection of his analytical mind.
---
"If you don't read today's literature, five years from now you're only going to have a 2016 breadth of knowledge, not a 2021 perspective."
---
A Rigorous Approach
Andy went to college at Northwestern University in Evanston, Ill., where he studied organic chemistry and biochemistry. After graduating, he joined the Washington University in St. Louis M.D./Ph.D. program to pursue a career in science and medicine.
"I found my calling in that program. It was all about solving puzzles, and adding biology and medicine to the mix took it to the next level. I learned that the rigorous thinking and methodology that makes a great experimentalist is also what makes a great physician."
He also learned that both roles require an ability to put emotions aside.
"In the clinic, the stakes can be much more emotional, but to me, research draws similar feelings. You become tied to a hypothesis or theory in the lab. But you can't wish it to be true — the emotional bond you may have with a theory needs to be backed with objective experiments."
Truly Translational
After completing his internal medicine residency in St. Louis, Andy did clinical and post-doctoral fellowships in rheumatology and immunology at the University of California, San Francisco, where he eventually took a faculty position. He returned to Washington University as a Howard Hughes Medical Institute (HHMI) investigator in 1994.
His lab's work on the immune signaling mechanisms of T cells and B cells revealed two molecular explanations for how certain children are born with immune deficiencies. Some might consider such an important discovery the hallmark of a brilliant career. But for Andy, it wasn't enough.
"I realized that my lab's ability to translate this research discovery into something clinically impactful for hundreds or thousands or even millions of people was limited. It was that feeling that made me join Genentech."
What has kept him here for 15 years, Andy says, can be encapsulated in a single episode. Several years ago he visited a colleague on the Genentech campus to review some clinical data on multiple sclerosis (MS).
For years it was believed that the disease is primarily mediated by T cells, a type of immune cell. But the data Andy saw that day suggested that an entirely different type of immune cell, called B cells, are also central in MS.
"I walked down the hill back to my office quite humbled knowing that our understanding of the immunological basis for MS had fundamentally changed. It was a tremendous observation that opened a new biological paradigm upon which the medical and pharmaceutical fields now base our drug discovery and development efforts upon. There aren't many places in the world where you can have this kind of experience."
It was a pure scientific moment – the kind Andy Chan lives for.