The People Behind the Data
---
In my work in oncology over the past 25 years, I've had the privilege of being involved in both research and patient care. These two fields use strikingly different approaches to achieve the same overarching goal—fighting cancer. Research is a tedious process. First, we start in the lab. We test, we tweak, and sometimes we fail before moving forward. Patient care is just the opposite. There is no room for testing or trial and error. When peoples' lives are at risk, we do everything we can to treat the disease quickly based on what we know and make it go away.
But ultimately, research advances do not exist without people.
When healthcare providers gather together at medical meetings, the highlight is to see the new data. The numbers get the spotlight because they tell us how effective a medicine could be and the side effects it may have.

Unfortunately, time is tight on the podium and we have to display the information in the simplest way possible—we tell the story of averages, medians and hazard ratios. Correlations between investigational medicines and the standard of care are easier to see when you graph them.
At this point, the Kaplan Meier (KM) curve is a familiar sight for many of us. But the numbers don't share the full story. When I look at KM curves at medical meetings, I don't see numbers or percentages, I see the patients who participate in clinical studies. When I look at a curve, I see the grandmother who wanted more than anything to live long enough to attend her granddaughter's wedding. I see the mom diagnosed with stage 4 breast cancer just weeks after her second child was born. And I see the young woman, newly engaged, determined to start the next chapter in her life.
Ultimately, these grandmothers, mothers and daughters and their families place their hopes on the possibility that an investigational medicine may be better than what is currently out there—they take a risk to move science forward. At the very least, they contribute to our collective knowledge and by doing so, they help others who may someday face the same diagnosis.
Progress doesn't happen overnight. We need hundreds, even thousands of people to help us prove if a new medicine works. We only find answers because we are able to find enough people to participate in a clinical trial.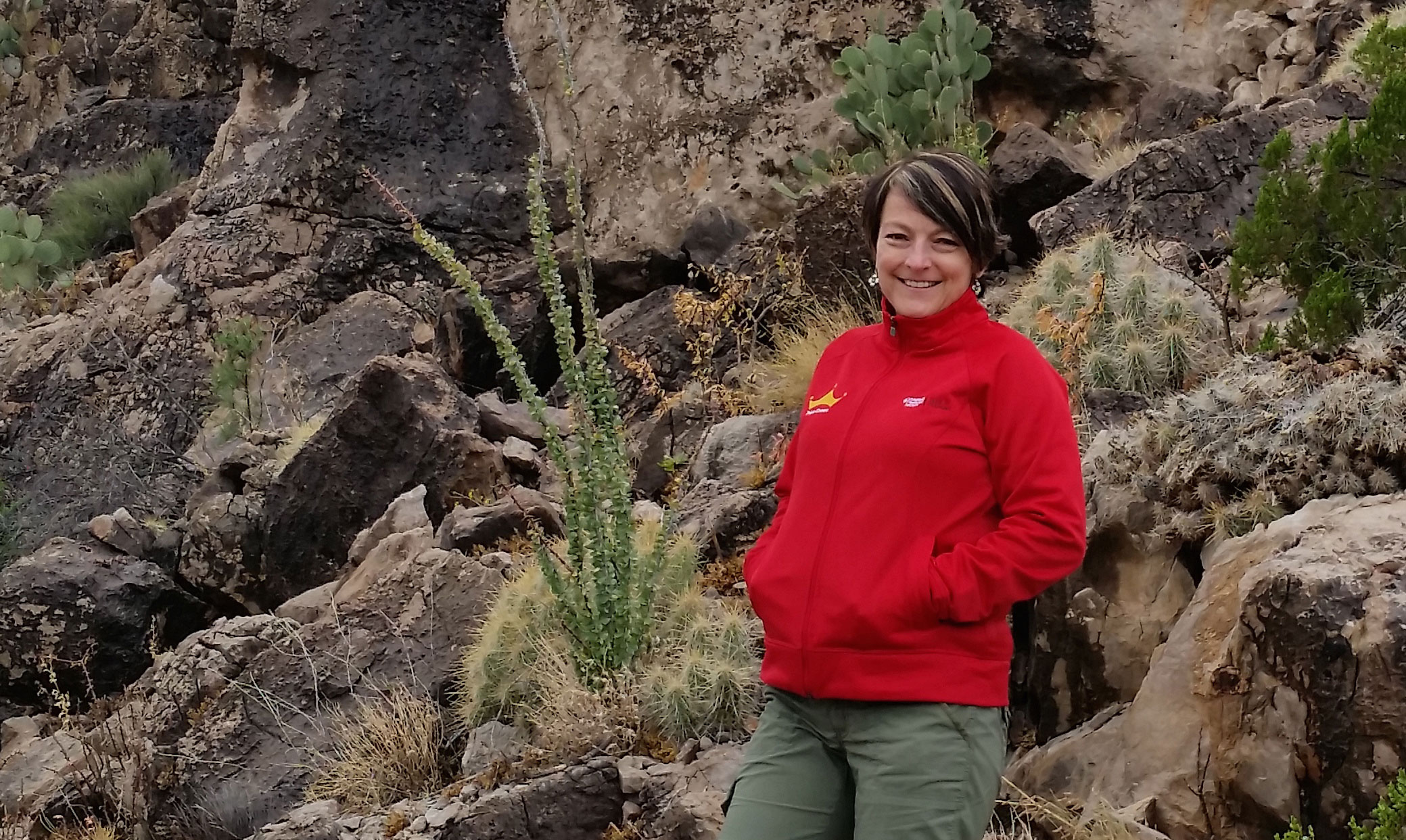 Carla: 1 of 3,000
"Everything was happening so fast." Carla remembers the whirlwind effect of being diagnosed with early breast cancer. She was just 37.
She considered standard chemotherapy, radiation, and surgery. But Carla's doctor presented another option — adding an investigational medicine to standard treatment, as part of a clinical trial. She had concerns and didn't know much about clinical trials. But after her parents helped her research and seek other opinions, she decided to move forward.
"My type of aggressive cancer had a high recurrence rate," says Carla. "My doctor was encouraged by the clinical data thus far on the investigational medicine and thought I'd be a candidate for the Phase III study."
After tests confirmed eligibility, Carla received treatment on the study and underwent regular heart and blood tests and MRIs. She had allergic reactions to one of the medicines. While a scary experience, doctors helped manage these side effects so she could continue on the study. Losing her sense of boundaries was also difficult. Carla got weary of being poked and prodded with each test.
After treatment sessions, Carla didn't worry much about a recurrence until she had a test coming up. That's when the fear would come back. But her study team kept her going. They armed Carla with a binder filled with treatment information, ways to cope, support groups and a calendar of all medical appointments.
Although she was tracked closely, Carla resumed work, family and friends. She joined a Chinese Dragon Boat racing team with breast cancer survivors, and it changed her life. Carla also remembers that as patients who she got to know finished their last treatment, they had a celebration and received a diploma signed by the medical staff. She felt that goal was within reach for her.
Carla's doctor called her a pioneer as he relayed study results at check-ups. By participating in the trial, Carla helped advance the scientific understanding of breast cancer and pave the way for new treatment options for the thousands of women being diagnosed with the disease each and every day.
"I knew going in the outcome was uncertain, but looking back I'm glad I participated," she recalls. "It was exciting to contribute to this study alongside 3,000 women. I never felt like I was just a number."
Carla: 1 of 3,000
Carla was diagnosed with early breast cancer at age 37. She considered chemotherapy, radiation and surgery. But Carla's doctors presented another option — a clinical trial.
Clinical trials can bring many unknowns into a patient's journey. There may be travel hardships and treatment schedules need to be reconciled with work and family commitments. There may also be extra tests and appointments, not to mention potential side effects. As people with cancer live longer, it's becoming increasingly clear that we need to better understand long-term side effects of treatments we study. This means that patients may need monitoring for a long time—perhaps years—so researchers can learn more and aim to advance the standard of care.
As we continue to learn more about patient priorities, researchers can better select trial endpoints, or study goals. For example, measuring quality of life is becoming an increasingly important endpoint as it helps us understand what it's like to live with the disease, the treatment, as well as any side effects. We also need to be inclusive of a wide range of patients, so that the study is reflective of the people who may one day need the medicine being investigated.
I'm excited about the progress made in cancer treatment over the last few decades, both as a researcher and a clinician. Fifteen years ago, if a woman with breast cancer came into my office, I didn't have much to offer her. Today, if a new patient comes into my office, I can tell her that we have options and we can work together to treat her individual cancer in the best way possible.
But as researchers and physicians, we can't take credit.
There are options today because of the brave men and women with the same disease who chose to participate in clinical trials. The people who saw results, along with those who saw their disease get worse or passed away, are the reason we have new treatments. Because of these people, who risked their own lives for the sake of science, we can offer people medicines previously unimagined by the medical community.
The people behind the data – they are the true heroes helping us find the next cancer breakthrough. `QED Mark`