Sustainability Goals & Performance
Genentech applies the same science-based approach to environmental sustainability as we do to creating medicines for people with serious illnesses. We believe in a future in which the well-being of our global community is supported by a healthy environment and available natural resources for all. We aim to develop, discover and deliver medicines that benefit society while helping to create an environmentally sustainable future.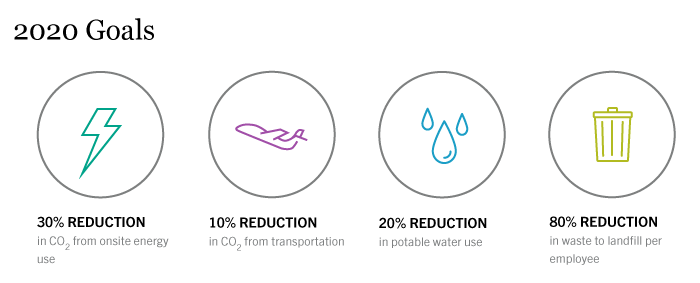 We set ambitious sustainability goals for our South San Francisco campus to be achieved by the end of 2020 (based on a 2010 baseline), and our Sustainability Goals Factsheet documents the progress we've made since launching these goals.
We track environmental impacts across all Genentech sites and we report our company-wide data and performance trends in our Sustainability Data and Trends Report.
Our Commitment to Environmental Sustainability