CHIEF DIVERSITY OFFICER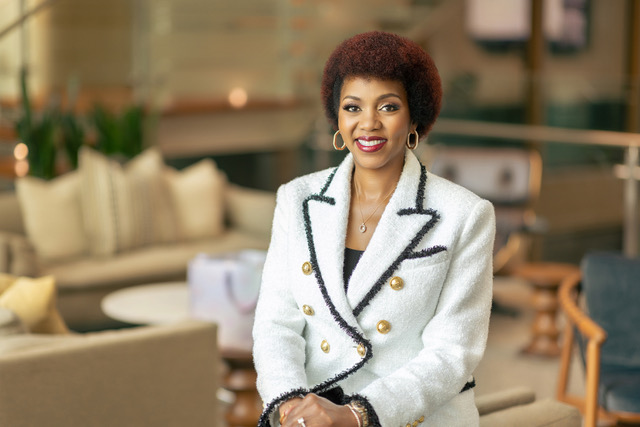 Quita Beeler Highsmith, MBA, Vice President and Chief Diversity Officer, Genentech.
Quita Highsmith is Vice President and Chief Diversity Officer at Genentech, a member of the Roche Group.
At Genentech Quita was selected as the first Chief Diversity Officer in the 46-year history of the company and reports to the CEO. She is responsible for enterprise-wide strategic initiatives that drive business impact by investing in commercial efforts, stakeholder engagement, research innovation and community relations.
Outside of D&I knowledge, Quita brings brand marketing, business development and a global leadership perspective. Prior to becoming the CDO, she held leadership roles in Commercial and Government Affairs of several companies, including Genentech and Sanofi-Aventis, where she impacted and improved revenues. Because she recognized the need to diversify clinical research, she co-founded Advancing Inclusive Research®, an initiative to embrace equitable access.
Quita is routinely requested to address members of Congress, speak at national and international forums, and participate in media interviews with both national local outlets, such as WSJ, STAT, The Atlantic, Katie Couric Media, and the HuffPost. She has co-authored several publications regarding health disparities in peer reviewed journals. In 2022, she was chosen by Savoy Magazine as one of the Most Influential Black Executives in Corporate America and named Executive of the Year by Lead360.
Quita is an advisor to Cerebral, a mental health startup company and Artis Ventures. She is also committed to community service by working with nonprofit boards such as Congressional Black Caucus Foundation, Northwest Kidney Centers, Delta San Francisco-Peninsula Scholarship Foundation and The Genentech Patient Foundation, serving on the Audit Committee.
Quita received both a Master of Business Administration Degree and an Advanced Diversity and Inclusion Certificate from Cornell University, as well as her undergraduate degree from the University of Kentucky.