Who We Are
The Genentech Foundation is a U.S.-based, private charitable foundation whose donations are made possible by contributions from Genentech. Genentech is committed to being a strong corporate citizen, and the Genentech Foundation is one of the most important ways in which we give back to our communities.
Board of Directors
Our Board of Directors consists of Genentech employees of diverse backgrounds who are passionate about providing resources to historically excluded and underrepresented students to help them thrive in their science and medical education.
Allen Napetian, Board Chair and Vice President, Site Services
Susan Begelman, MD, Vice President, US Respiratory Franchise
Fred Brown, PharmD., Healthcare Market Director, OK|AR
Cori Davis, PhD, Chief People Officer
Caroline DeMarco, Vice President, Customer Engagement, Northeast Region
Paul Foley, Quality Site Head, Drug Substance Manufacturing Site in Vacaville
Hongmei Huang, PhD., Vice President, Development Sciences Informatics
Colby Leno, Vice President Global Product Strategy, GI/GU/Cancer Immunotherapy Franchise
Dara Pincas, JD, Vice President, Healthcare Law
Laura Resnansky, Vice President and Global Head of Clinical Operations - Immunology, Infectious Diseases, Ophthalmology, and Neuroscience (I2ON)
Patricia (Patty) Siguenza, Vice President, BioAnalytical Sciences
Dana Spencer, Sr. Director, Therapeutic Area & Business Training
Geoff Teeter, Vice President, Corporate Relations

Allen Napetian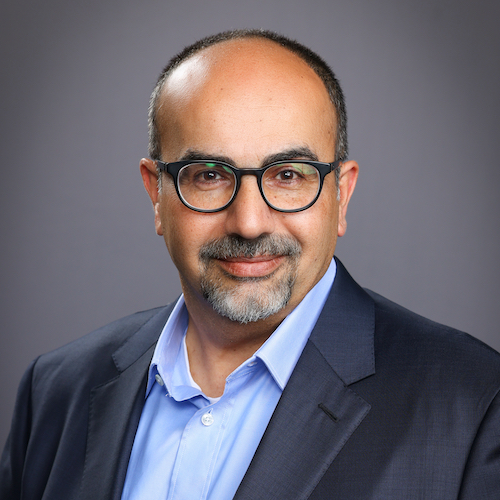 Allen is Vice President and Head of Site Services at Genentech. He is accountable for Genentech's corporate real estate portfolio, site engineering, facilities management, utilities operations, security, environmental health and safety, environmental sustainability, workplace strategies, transportation, and several key workplace services.
Allen has over twenty-eight years of site and global experience in the pharmaceutical industry across clinical and commercial Manufacturing and Quality. He is an execution-oriented and multi-cultural leader with a proven track record of partnership and collaboration in drug substance, drug product, and supply chain management operations. With a unique combination of creativity, empathy and results focus, Allen builds strong teams and unlocks high performance and engagement through his servant leadership style. He has successfully delivered on ambitious and innovative change initiatives. He is also recognized for leading organizational transformations with a genuine interest in employee development, diversity and well-being. Allen first joined Genentech in 1992 and has since worked in South San Francisco, Singapore, and Hillsboro locations.
Allen graduated from the University of California at Davis with a Bachelor of Science degree in Biology and earned an MBA from Saint Mary's College of California. Outside of work, he can be found listening to vinyl records with his son at the local music store, spending time with his wife walking through downtown Millbrae, and riding his motorcycle through the Bay Area.
"It's a privilege to be a part of the Genentech Foundation as there is no greater honor than to be of service to our community and to foster a better future for others."
–Allen Napetian
Susan Begelman, MD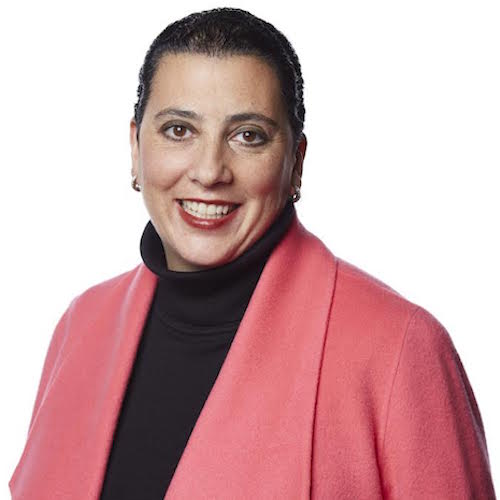 Susan Begelman is the Vice President of the US Respiratory Franchise at Genentech. In this role, she leads a cross-functional team accountable for the development and implementation of integrated business and medical strategies focused on making medical progress for patients, addressing customer needs, and delivering on business objectives for this therapeutic area.
Susan is widely regarded as a respected leader with an unwavering commitment to patients. She has over fourteen years of experience in biopharmaceutical industry. Since joining Genentech in 2008, Susan has overseen product development activities and provided oversight of medical launch strategies and phase 3b/4 trials in multiple therapeutic areas that include cardiovascular disease, neuroscience, rare disease, and stroke. In her previous position, she was the Vice President of the Neuroscience, Rare Blood Disorders, Influenza, and Established Product Unit in US Medical Affairs. Prior to joining the biopharmaceutical industry, she was an academic vascular medicine physician in the Department of Cardiovascular Medicine and Medical Director of the Noninvasive Vascular Laboratory at the Cleveland Clinic for six years.
Susan received a Bachelor of Arts in Biology from the University of Pennsylvania and her Medical Doctorate from Hahnemann University School of Medicine (now called Drexel University College of Medicine) in Philadelphia. She completed her residency in internal medicine and fellowship in vascular medicine at the Cleveland Clinic. Susan is a fellow of the Society for Vascular Medicine for which she was a Committee Chair and held elected positions as a Board of Trustees Member, Secretary, and Treasurer. Susan is also a fellow of the American College of Cardiology.
"I am proud to be on the Board of the Genentech Foundation, an organization focused on investing in our local communities to remove barriers that will enable all people with a passion for science and medicine to pursue related careers."
–Susan Begelman
Fred Brown, PharmD.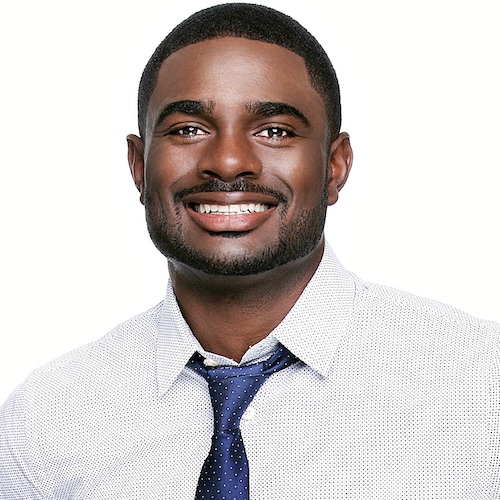 Fred is a Healthcare Market Director in Oklahoma|West Arkansas responsible for contributing to the strategic vision and execution of business priorities across the ecosystem through his engagement with specified healthcare stakeholders across both states. He leads a diverse team of oncology, immunology, ophthalmology and neuroscience Area Managers, in addition to patient educators and access and reimbursement specialists. Collectively, they are responsible for engaging in the delivery of healthcare solutions, inclusive of patient outcomes and customer satisfaction.
Fred joined Genentech in 2014 as a Clinical Specialist, in Dallas, TX and brings a diverse background of varied experiences in sales leadership, marketing, managed care, account management and clinical practice. Prior to joining Genentech, Fred worked as a Clinical Account Manager with CVS Caremark, where he oversaw the building of clinical programming and pharmacy benefits for Large Employer Groups located in the Western United States.
He is a graduate of the Florida A&M College of Pharmacy and Pharmaceutical Sciences, where he received his Doctorate of Pharmacy degree prior to completing a PGYI Post Doctorate Residency program with CVS Caremark.
Fred is an Assistant Pastor at his church, Vice Chair of the Power to Give Foundation, and Student Mentor. He enjoys golfing, grilling and most importantly spending time with family.
Cori Davis, PhD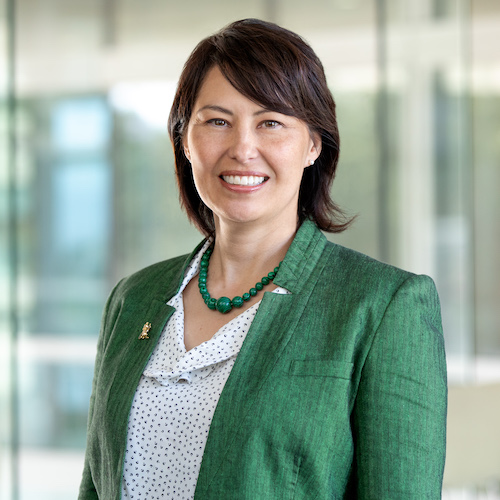 Cori Davis became Genentech's Chief People and Culture Officer in April 2022. In this role, she leads the strategy to foster an inclusive and inspiring environment where the company's 13,500 employees can grow, thrive, and unlock their full potential to contribute to patients and society.
Since joining Genentech in 2009, Cori has provided organization development and human resources business partnering support to the Corporate Groups; U.S. Commercial, Medical Affairs, and Government Affairs, and Global Product Development.
In addition to leading the People and Culture community, Cori is a member of the Genentech Executive Committee and the Roche Global Pharma People & Culture Enabling Team. She is also the Executive Sponsor of the Genentech Diversity Equity and Inclusion Board, and serves on the Executive Committee of the Bay Area Council, a group of business leaders working to ensure the Bay Area is a globally competitive place to work and live.
An innovative leader with more than 25 years of human resources experience, Cori brings enterprise thinking, empathy, results orientation and a common sense approach to problem solving.
Cori has a Ph.D. in Organizational Psychology from Michigan State University.
A strong believer in giving back to her community, Cori volunteers with BuildOn, and enjoys spending time with her family exploring new places and training their chihuahua puppy.
Caroline DeMarco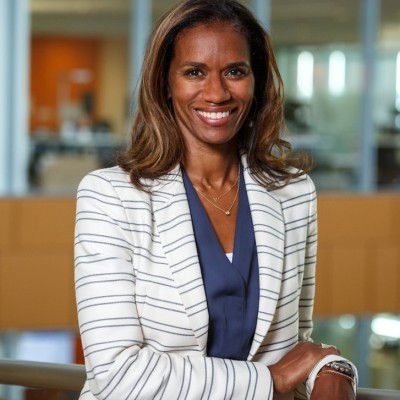 As a member of the Customer Engagement Leadership Team on the Customer, Marketing and Government (CMG) Team at Genentech, Caroline partners with the National Accounts, Medical Affairs and Therapeutic Area Squad Teams to ensure that their innovation reaches the patients they serve and they are responsible for developing the skills & capabilities of the Northeast regional team.
Caroline has over three decades of pharmaceutical experience. With a finance background, her experience spans sales, contracting, finance, marketing, human resources, payer, strategic planning, commercial operations, capability building and talent management including global responsibilities. Before joining Genentech in 2020, Caroline was at GlaxoSmithKline (GSK) as VP, Global & Implementation Lead where she was responsible for driving the strategic change & implementation plan for the transformation and subsequent launch a new Biopharma company and the separation and launch of a new global Consumer Healthcare Company for GSK.
Outside of work, Caroline sits on the Board of the Trustees for The Haverford School (Haverford.org) in Haverford, PA--a private all boys school that has been educating boys to be men of character since 1884. Caroline is based in Philadelphia, PA and is a leader serving her community in several capacities. She is a member of the Executive Forum of Women (foew.com), the Immediate President of The Penn Towne Chapter of The Links, Inc. 2015-2019 (penntownelinks.org), a Charter member the Omega Mu Omega Chapter of Alpha Kappa Alpha Sorority, Inc. (AKA1908.org) and a member of Jack & Jill of America, The Philadelphia Chapter (jackandjillinc.org).
Paul Foley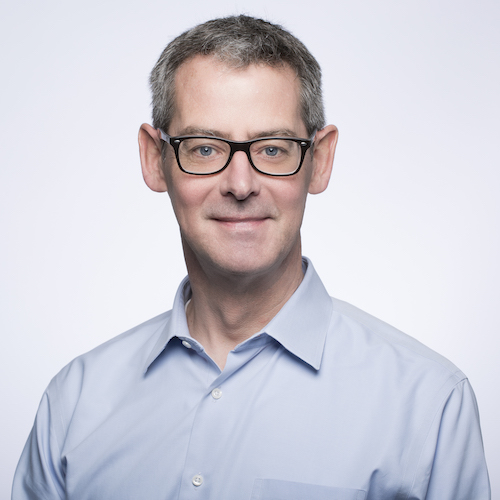 In his almost 30-year career at Roche, Paul has had various roles, all within PT. He is the Quality Site Head at the Drug Substance Manufacturing Site in Vacaville where he leads a team of 250 quality professionals responsible for assuring and testing the quality of many of our medicines. In his 5 years at Genentech, he was the Head of Strategy and I-lab within PTI. Prior to this, Paul served as the ad interim Head of IMP Quality and the Head of IMP Quality Systems and Processes, where he shaped the strategy for IMPQ and focused the organization on ensuring the quality of our new medicines. Paul helped the team seamlessly manage the transition from PTD into PTQ. In his time at Roche, Paul held global roles in product management (including pandemic flu strategy), small molecules strategy and played influential roles in integration strategy. He served on the Clarecastle (Ireland) manufacturing site leadership team in various capacities including MSAT, engineering, SHE and site strategy.
Paul is Irish and has a degree in Biochemical Engineering from University College, Dublin. Paul is a highly respected leader known for his strategic thinking, depth of technical knowledge, and influence across organizations. He is a strong collaborator and works effectively with stakeholders to deliver results. When not at work, he can be found trying to recover his golf swing after a minor shoulder injury, baking bread and using FaceTime to keep up with his two adult children in Ireland and the UK. Paul lives in Oakland, CA with his partner, Sheri.
"It's very meaningful to me to serve the Foundation in levelling the playing field and advancing equality of opportunity for all."
–Paul Foley
Hongmei Huang, PhD.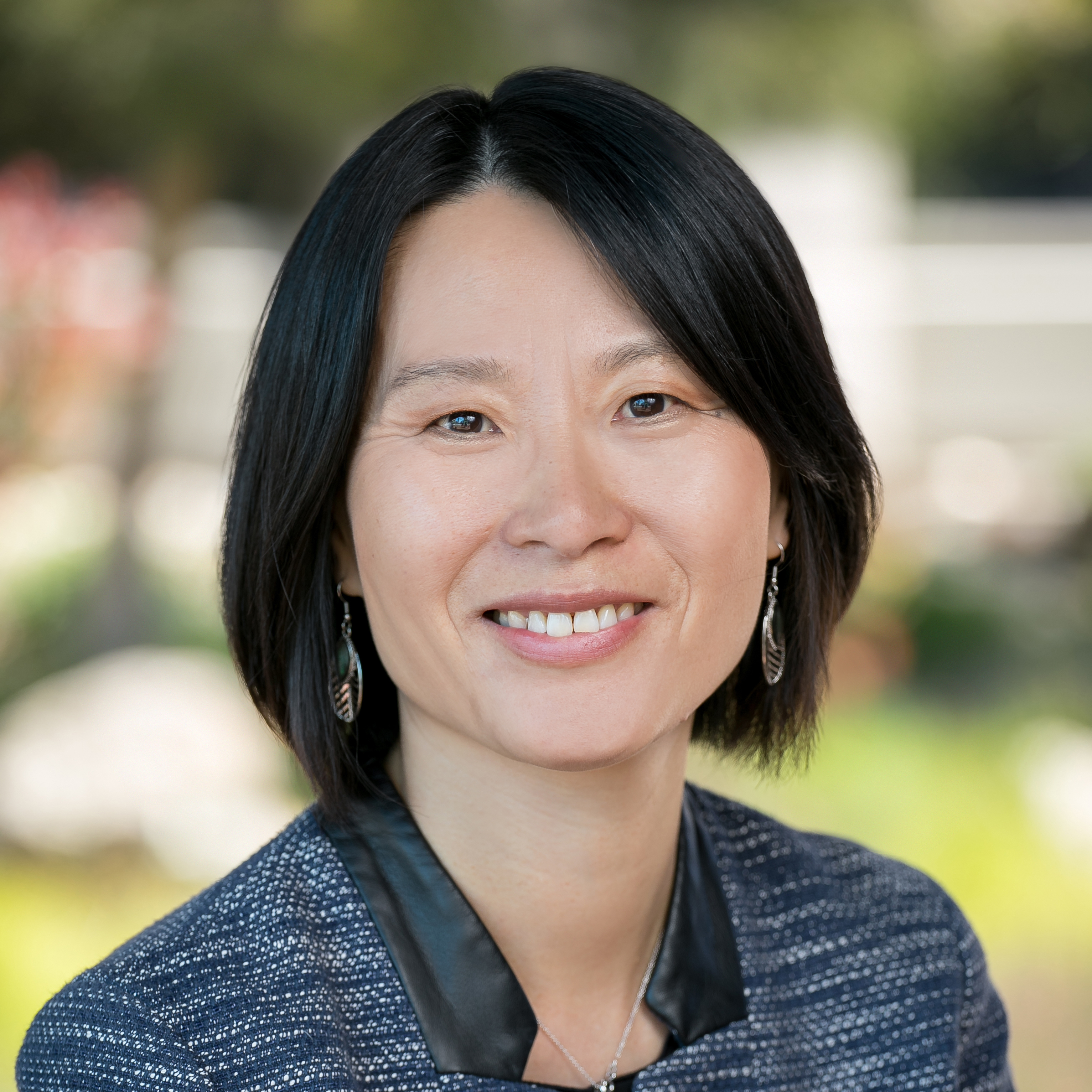 By connecting science and technology, Hongmei Huang leads organizational drives to transform the data and digital landscape for the advancement of medicines and healthcare. She is an accomplished scientific and informatics leader with over 25 years of experience in the Pharmaceutical Biotech Industry, after receiving her Ph.D. in BioOrganic Chemistry.
Hongmei is currently the Vice President of Development Sciences Informatics at Genentech, providing strategic leadership for the data ecosystem for translational sciences, and is among the key leaders for the pan Roche R&D data initiative. She is also leading the Pharma Technology Development data strategy and digital transformation ad interim as part of the corporate talent flow. Hongmei is passionate about serving the broader community and developing people, volunteering her time mentoring professionals and students.
"I am honored to serve alongside my fellow board members and work toward "a world where health and prosperity are accessible to all". A passion of mine is fostering a diverse talent pipeline by bridging the opportunity gaps among young people from different backgrounds."
–Hongmei Huang
Colby Leno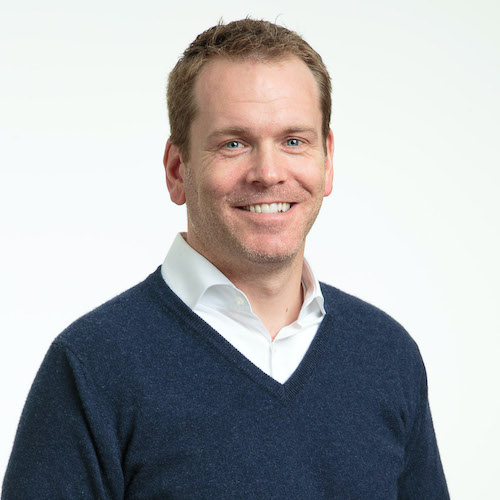 Colby Leno is the Vice President of the GI/GU/Cancer Immunotherapy Franchise in Global Product Strategy, Oncology. In this role, he leads a team of Lifecycle Leaders and Disease Area Directors accountable for disease area strategies and developing and commercializing our portfolio of oncology assets.
Since joining Genentech in 2004, Colby has held a variety of leadership roles across the Oncology and Immunology Therapeutic Areas. He is an accomplished executive with over 20 years of experience throughout every stage of the product lifecycle and value chain. Colby is a highly regarded people leader with a record of inspiring & influencing to enable results across large, complex, and matrixed global organizations. As a passionate champion for corporate Diversity and Inclusion, he is active in several cross-organizational initiatives such as Roche D&I Core Team, Ambassador for Roche Women Professionals Group (WPG), and Genentech Women Professionals (GWP).
Colby completed his undergraduate studies in Biology, and graduate studies in Healthcare Management and Administration at Springfield College, Springfield, MA. He lives in San Francisco, CA with his wife and highly feisty 8-year-old daughter.
Dara Pincas, JD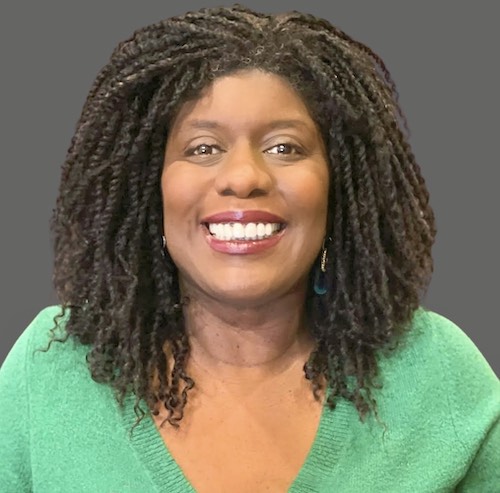 Dara is the leader of the Healthcare Law Group which provides FDA regulatory and healthcare law counseling to the Genentech pharmaceuticals business with revenues of approximately $25 billion and consisting of approximately 47 commercialized products and 60 pipeline molecules.
Before joining Genentech, Dara was the Regional Legal Director for the Global Innovative Pharmaceuticals Unit at Pfizer, with responsibility for leading and managing legal matters in 32 countries located in Central & Eastern Europe and Israel.
Prior to Pfizer, Dara was in private practice at Hughes Hubbard & Reed LLP, served as a Federal Prosecutor at the Federal Trade Commission, and completed a Clerkship in The White House, Office of Counsel to the President (William Jefferson Clinton).
Dara is the recipient of numerous awards and recognitions throughout her career including, most recently being selected as a 2022 Wexner Heritage Fellow; recipient of the 2021 Healthcare Businesswomen's Association Rising Star Award for Genentech; Pfizer's Innovation Award; and the FTC's Stephen Nye Award. Dara is originally from New York City, speaks four languages (French, Hebrew, Spanish and English) and serves on the boards of numerous non-profit organizations.
Dara received her J.D. from the University of Michigan Law School, where she was a Dean's Scholar, and her B.A. from Tufts University.
Laura Resnansky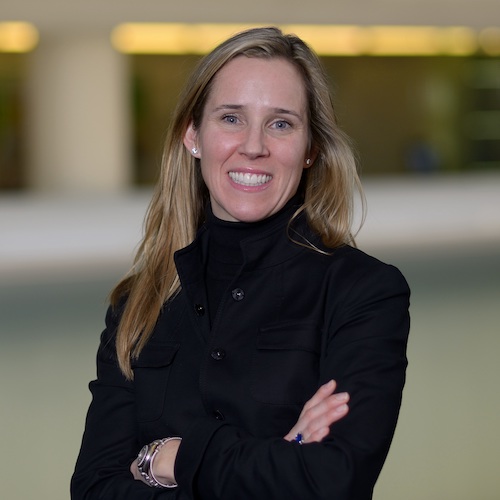 Laura joined Genentech in 1999 working in clinical operations on Pulmozyme and supporting the thromoblytics franchise. Her background is in Nursing and she began her career in drug development as a Study Coordinator for NIH sponsored studies. Following this she worked at a CRO as a Monitor and then moved on to a role in Drug Safety at Boehringer Ingelheim. Throughout her 25 years in the industry her work experience has spanned multiple roles and across various therapeutic areas including respiratory, cardiovascular diseases, immunologic disorders, rheumatology, ophthalmology, and neurological diseases.
Patty Siguenza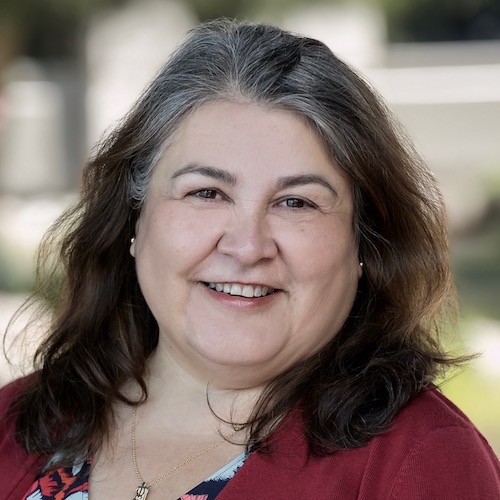 Patty leads a top-notch department dedicated to enabling drug development by creating bioanalytical strategies, methods, and providing foundational data for non-clinical and clinical studies to advance Genentech molecules through all stages of drug development and post marketing.
Patty joined Genentech in the late 1980's, after receiving her B.S. in Clinical Sciences, San Francisco State University, having attended College of San Mateo prior to SFSU. Throughout her career, she has made significant contributions to Genentech's US and ex-US product development and approvals in the areas of oncology, autoimmunity, and asthma drugs. Patty strongly believes in Genentech's commitment to patients, and the endless possibilities to advance science.
In 2020, The San Francisco Business Times recognized Patty as one of the "Most Influential Women in the Bay Area". Patty is very passionate about education and people development, volunteering her time mentoring professionals and college students, as well as recent graduates. She chairs the San Mateo County Community Colleges Foundation Board, is a member of the SFSU Foundation Board, and serves the Cañada College President's Advisory Group.
Dana Spencer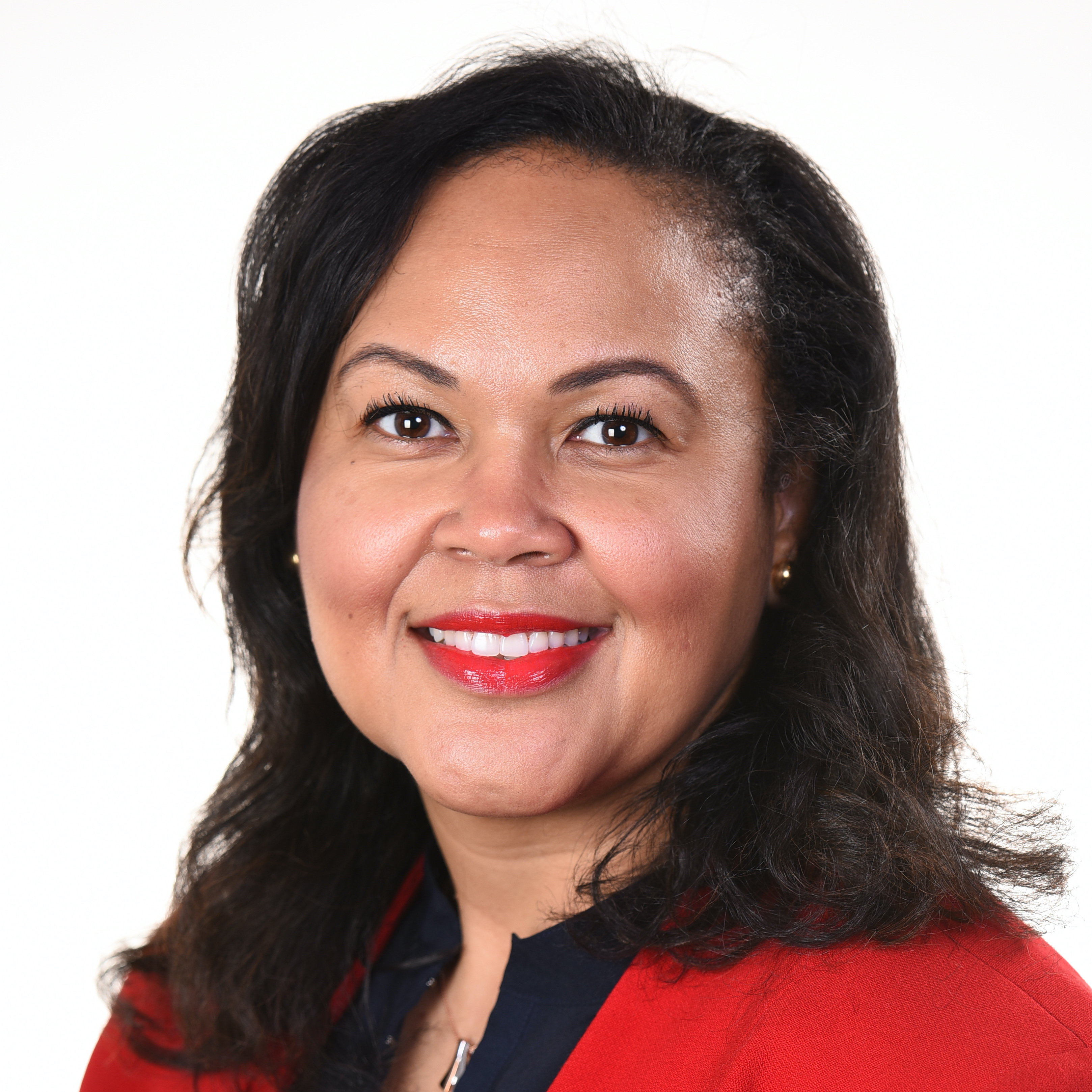 Dana Spencer is the Sr Director of Therapeutic Area and Business Training for CMG Training and Development. In this role, Dana oversees and leads the development and implementation of training programs and initiatives across all therapeutic and business areas. Her responsibilities also include furthering the vision, strategy and operations of T&D.
A healthcare veteran with 20+ years in the pharmaceutical and biotechnology industry, Dana is known for her passion for patients, drive for results and ability to lead change. Prior to joining Genentech in 2016 as the Hematology Training Manager, Dana held sales, sales leadership, training and operations positions for both start up and big pharmaceutical companies.
Dana is a native of Chicago, Illinois and a graduate of Northern Illinois University, majoring in Cardiac Rehabilitation. She received a Master of Divinity from the Samuel Dewitt Proctor School of Theology at Virginia Union University. Dana serves as an Itinerant Elder on the ministerial staff at First A.M.E. Oakland. In her ministerial role, she is responsible for Christian Education activities and leads the women's group, Sister 2 Sister. Dana is a member of Women of Color in Pharma (WOCIP), Healthcare Businesswomen's Association (HBA) and a Diamond Life member of Delta Sigma Theta Sorority, Inc.
Dana lives in the Bay Area with her husband and they enjoy traveling and learning about other cultures.
"My passion for making meaningful change is based on my belief that every person should be afforded equal opportunities for success. It is an honor to serve on the Genentech Foundation Board focusing on solutions that will positively impact lives."
–Dana Spencer
Geoff Teeter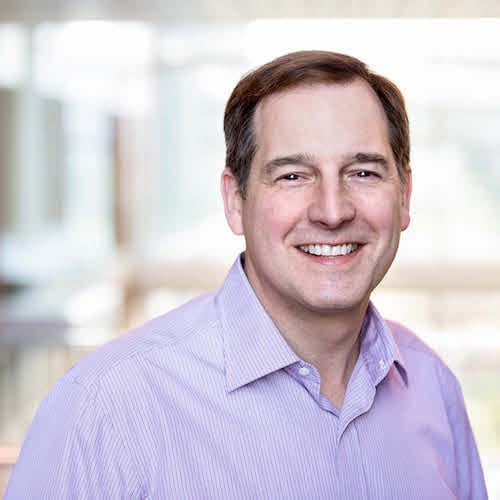 Geoffrey P. Teeter is Vice President, Corporate Relations at Genentech. In this role, Geoff leads the company's communication strategy and oversees the activities of the Corporate Relations department including corporate and product public relations, corporate branding, science communications, internal communications, corporate and employee giving and digital strategy and channels.
Geoff is a member of the global Communication Leadership Team and serves as the North American Communications Lead for the Roche Group in the United States. He is a member of the Board of Directors of both the Genentech Foundation and the Genentech Patient Foundation.
During his tenure with the company, Geoff has developed and implemented a number of communications initiatives and strategies that have helped strengthen Genentech's corporate reputation and supported the company's goal of being a great place to work. Prior to joining Genentech, Geoff held roles at Burson-Marsteller and at CIBA-Geigy Pharmaceuticals Division. He holds a bachelor's degree in mass communication from St. Bonaventure University.
"It is an honor to be a member of the Genentech Foundation Board of Directors. During my career at Genentech some of my most inspiring moments have been related to the work we are doing in science education and supporting our local communities. I'm really excited about our progress to date and our plans for the future."
–Geoff Teeter