Who We Are
About Genentech Foundation
The Genentech Foundation is a U.S.-based, private charitable foundation whose donations are made possible by contributions from Genentech. Genentech is committed to being a strong corporate citizen, and the Genentech Foundation is one of the most important ways in which we give back to our communities.
Board of Directors
Sean Johnston, Ph.D., J.D., Board Chair, Senior Vice President, General Counsel, and Chief Compliance Officer
Susan Begelman, Ph.D., Vice President, Rare Disease and Neuroscience Medical Unit, US Medical Affairs
Carla Boragno, Vice President, SSF Site Services
Mary Cromwell, Vice President of Pharma Technical Quality Drug Substance
Sarah Hymowitz, Ph.D., Vice President, Protein Sciences
Sara Kenkare-Mitra, Ph.D., Senior Vice President, Development Sciences
Frank Lee, Senior Vice President, Global Product Strategy, Therapeutic Area Head, I2O
Eric J. Olson, Vice President, US Product Development Regulatory, Genentech, Inc.
Geoff Teeter, Vice President, Corporate Relations
Sean Johnston, Ph.D., J.D.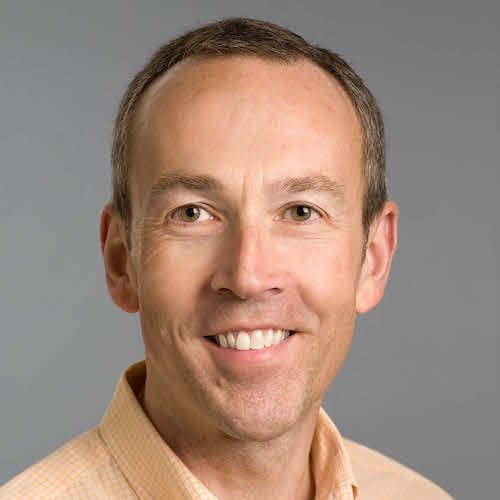 Sean Johnston is the senior vice president, general counsel and chief compliance officer for Genentech, Inc., a member of the Roche Group. He is also a member of Genentech's executive management committee.
Sean is responsible for oversight of Genentech's legal and compliance organizations, consisting of over 200 attorneys, patent agents, and professional staff practicing in areas of business law, patent law, healthcare law, litigation, regulatory compliance, and privacy. Sean is deeply committed to supporting and evolving Genentech's culture and developing employees. In 2013, he received from the Genentech Women Professional Group its Professional Development Award in recognition of his commitment to the career development of women at Genentech. Sean is also chairman of the Genentech Foundation, an independent, private charitable organization.
Sean received a bachelor's degree in biochemistry from the University of California at Davis, a doctorate degree in molecular biology from UCLA, and a law degree from Stanford University.
"Genentech has a long history of philanthropy and I'm proud to help continue that through my role on the Genentech Foundation Board. I'm especially passionate about the Foundation's commitment to postsecondary science education. I believe that by investing in long-term initiatives that provide growth-oriented career opportunities we can empower and enable people to create their own futures."
–Sean Johnston
Susan Begelman, Ph.D.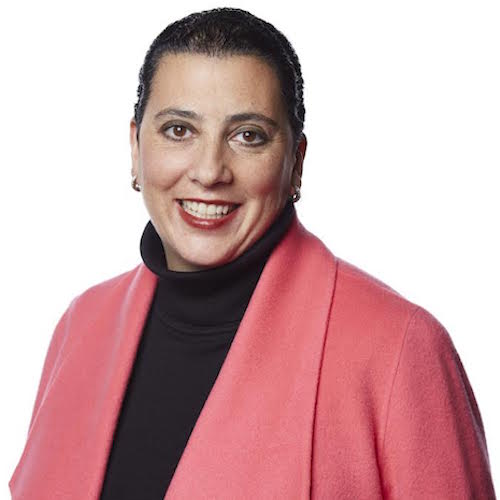 Susan Begelman is the Vice President of the Rare Disease and Neuroscience Medical Unit in US Medical Affairs at Genentech. In this role, Susan provides scientific leadership for a department responsible for generating and executing medical strategies across a broad portfolio of therapeutic areas.
Susan is widely regarded as a respected leader with an unwavering commitment to patients and has over a decade of experience in the biopharmaceutical industry. Since joining Genentech in 2008, Susan has overseen product development activities and provided oversight of medical launch strategies and phase 3b/4 trials in multiple therapeutic areas that include cardiovascular disease, neuroscience, rare disease, and stroke. Prior to joining the biopharmaceutical industry, she was an academic vascular medicine physician in the Department of Cardiovascular Medicine and Medical Director of the Noninvasive Vascular Laboratory at the Cleveland Clinic for six years.
Susan received a Bachelor of Arts in Biology from the University of Pennsylvania and her Medical Doctorate from Hahnemann University School of Medicine in Philadelphia. She completed her residency in internal medicine and fellowship in vascular medicine at the Cleveland Clinic. Susan is a fellow of the Society for Vascular Medicine for which she was a Committee Chair and held elected positions as a Board of Trustees Member, Secretary, and Treasurer. Susan is also a fellow of the American College of Cardiology.
Carla Boragno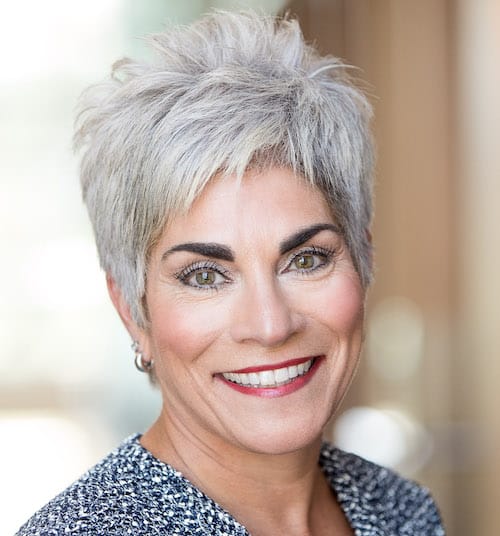 Carla Boragno is a transformational business leader known for delivering results, scaling organizations for growth, and building high-performing global teams. Carla is a true change agent, with a passion for motivating and inspiring talent. Carla's expertise across multiple disciplines (including engineering, manufacturing, procurement, IT and M&A integration) and her track record of success over 25+ years makes her a natural choice to lead large-scale, cross-functional organizations and initiatives that require innovative solutions and making good teams great.
In Carla's current role as Vice President of Site Services she is accountable for Genentech's corporate real estate portfolio, physical infrastructure, and several key workplace services for the South San Francisco campus. This progressive biotechnology campus consists of approximately 9,000 employees, 180 acres, and over 5 million square feet of space devoted to research and development, manufacturing, marketing and administration.
Prior to her current role, Carla has held numerous leadership positions across functions and geographies. As Head of Procurement Services for Roche's Global Pharma Procurement organization, she was responsible for strategic and operational procurement services across Roche. While based in Singapore, Carla led the transition and full integration of a newly acquired manufacturing facility into Genentech's existing Singapore operations. Carla also had responsibility for the implementation of a $1.5B capital design and construction portfolio during peak growth at Genentech.
Carla holds a Bachelor of Science, Chemical Engineering from University of California, Berkeley. Carla is a mentor to many within and outside Genentech, and is sought after as an inspirational speaker. She also serves on the Board of Directors for Northern California Junior Achievement and the Genentech Foundation. Outside of work, she can be found working in her kitchen and garden, and volunteering at her daughter's school.
Mary Cromwell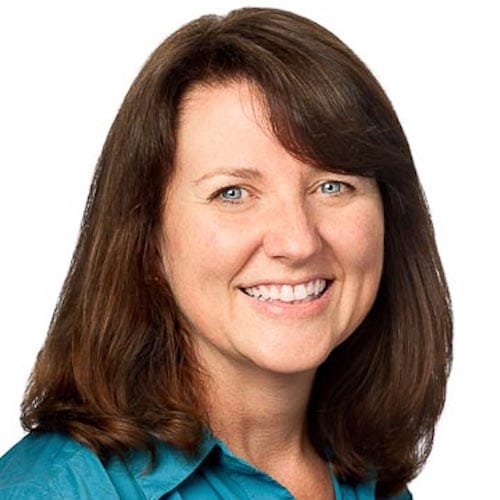 Based in South San Francisco, Mary began her career at Genentech in 1989 in the Pharmaceutical Development group where she developed formulations for a number of molecules in various stages of development, including Avastin®. She has held leadership positions in Protein Analytical Chemistry, Pharmaceutical Development, and Global Biologics MSAT & Global Packaging Development and has provided leadership in key initiatives including Quality by Design for Control Strategy and CMContinuum. As of June 2018, Mary became the Head of Global Quality Drug Substance. Mary received a B.S. in Chemistry from West Virginia University, an M.S.in Biophysical Chemistry from the University of California-Berkeley, and a Ph.D. in Pharmaceutical Sciences from the University of Colorado-Denver.
Sarah Hymowitz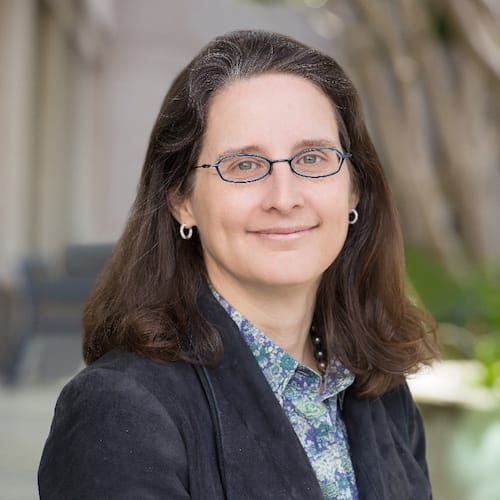 Sarah Hymowitz is currently the Vice President of Protein Sciences. In this role, she leads an organization of 180-people including the Departments of Antibody Engineering, Structural Biology, Protein Chemistry, BioMolecular Resources and Microchemistry, Proteomics and Lipidomics. Collectively, these groups create biological reagents and data that further our understanding of the structure, function, and regulation of proteins of therapeutic interest and contribute to the discovery of large and small molecule therapeutics. Sarah is a member of the Research Leadership Team and contributes to research portfolio decisions as a participant in the Small Molecule Leadership team and as a standing reviewer for the Research Review Committee. She chairs the Proteins Leadership Team, which is responsible for large molecule drug discovery in collaboration with discovery biology groups.
Sarah earned a B.A in Chemistry from Swarthmore College followed by a Ph.D. in Biophysics from the University of California, San Francisco. She joined Genentech as a postdoctoral researcher in 1999 and was subsequently hired as a Scientist in 2002. Throughout her career, Sarah has played leadership roles in basic research, antibody and small molecule drug discovery projects, and has contributed to over 75 scientific publications and patent applications. She is passionate about mentoring and developing talent.
Sara Kenkare-Mitra, Ph.D.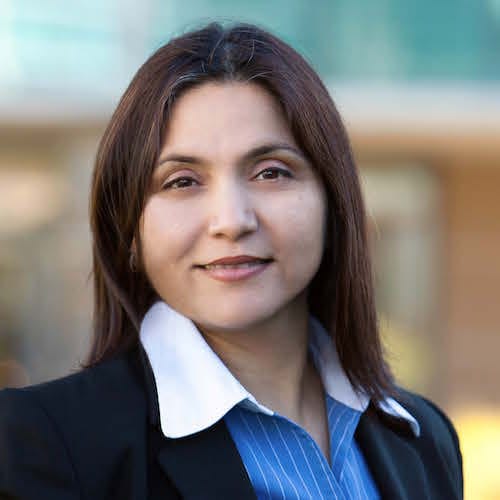 Sara Kenkare-Mitra is currently Senior Vice President of Development Sciences, a translational sciences organization that spans R&D at Genentech. In this role she has responsibility for ensuring the successful translation of promising molecule-discoveries from Research into Development through nonclinical PK/PD and safety strategies and for key components of clinical development including ensuring the right dose/exposure of drug candidates and the right proof of activity and patient selection strategies through biomarkers and diagnostics.
Sara has had a significant impact on the development of a number of biologics and small molecules leading to Genentech's key product approvals including Avastin, Tarceva, Lucentis, Xolair, Erivedge, Perjetta and Kadcyla. In addition, more than 60 Investigational New Drug applications with potential to treat a multitude of diseases in particular cancer, have been filed by her organization with US and ex-US regulatory agencies. At Genentech she is a key member of the technical and portfolio decision making committees.
Sara also holds adjunct faculty positions at UCSF in the Department of Bioengineering and Therapeutic Sciences and the University of the Pacific in Stockton. She has a passion for developing therapies to meet significant unmet medical needs with a strong scientific basis and an emphasis on personalized medicine. Sara was elected to the Institute of Medicine, National Academy in 2014. Selected as one of the 150 Most Influential Business women by San Francisco Business times in 2011, one of the 150 top alumni of UCSF in 2015, she has also won awards and recognition at Genentech not only for her excellence in leadership and mentorship, but also for her passionate commitment to the healthcare industry as a whole.
"Being a part of the Genentech Board is an incredible opportunity to give back to the communities that we are part of. My hope is that exposing underserved youth and adults to STEM careers will empower them to make a difference both in the world and in their own lives."
–Sara Kenkare-Mitra
Frank Lee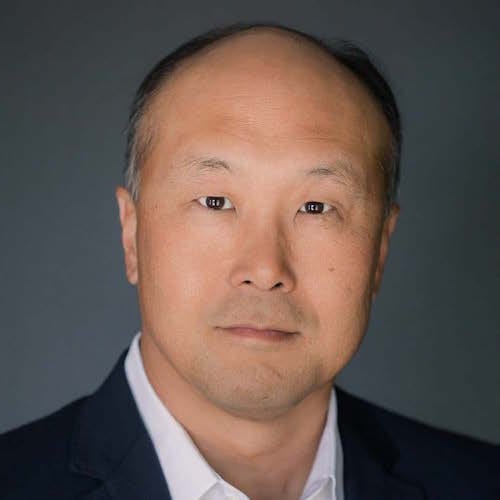 Frank Lee currently serves as Senior Vice President in the GPS organization, where he heads the Immunology, Infectious Diseases and Ophthalmology therapy area. Prior to GPS, Frank was VP of the HER2 Franchise, where he had commercial responsibility for the breast cancer portfolio.
Frank joined Genentech in 2006, and has held positions of increasing responsibility within the US Commercial Organization including Marketing Director, Franchise Head and VP of Oral Oncolytics Sales and Marketing. Before coming to Genentech, Frank was Executive Director in the Ophthalmics Business Unit at Novartis. Prior to Novartis, Frank served in roles of increasing responsibility within sales, marketing, business development, and manufacturing at Johnson & Johnson and Eli Lilly.
Frank earned an MBA from the Wharton Graduate School of Business at the University of Pennsylvania and a Bachelor of Science in Chemical Engineering from Vanderbilt University.
"What excites me about being part of the Foundation is that we're making a positive and sustained impact in our local communities. By partnering with leading organizations and inspiring others to join us, I believe we are opening doors for underserved, talented people to contribute to our mission."
–Frank Lee
Eric J. Olson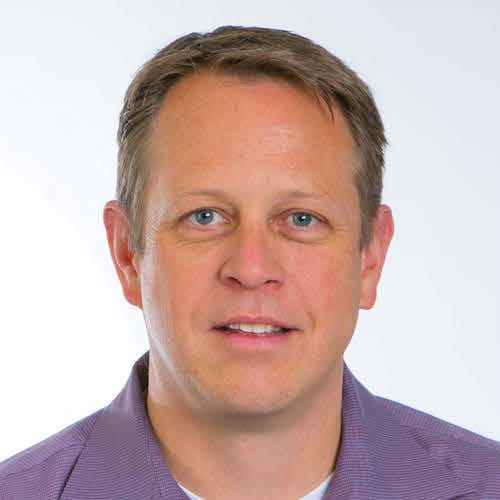 Eric J. Olson is currently the Vice President of US Product Development Regulatory. In this role, Eric manages the policy, intelligence and commercial regulatory affairs (CORA) groups in PDR. He sits on the PDR Leadership Team contributing to the overall direction of the global Regulatory group within the company.
While previously based in Basel, Switzerland he served as business lead for Product Development's (PD) Smarter Information Management initiative, a multi-year innovation project aimed toward transforming the way PD uses its vast clinical information. Additionally, Eric was the Head of CORA, Director of PD Projects for Genentech's former President Sue Hellmann and one of the company's lobbyists in Washington, DC. Eric also serves as the Site Head for Product Development in South San Francisco and on the Board of the Genentech Foundation, a private charitable foundation the company created to give back to its local community.
Prior to joining Genentech, Eric was Chief of Staff to U.S. Representative Anna G. Eshoo - managing all legislative, constituent and administrative functions in her Washington, D.C. office. He has held legislative roles for former U.S. Senate Democratic Leader Thomas Daschle, Rep. Eshoo, and former Rep. Norm Mineta.
Eric graduated from Santa Clara University in 1995 with a B.A. in Political Science and minor in Communication. He lives in Redwood City, CA with his wife and two daughters. Hobbies include playing and coaching sports, reading and learning about wine. He played football at Santa Clara University but after many years and many knee surgeries, he currently prefers non-contact sports such as distance running and triathlon.
"I'm honored to serve on the Genentech Foundation Board and build upon the company's legacy of providing support to the next generation of pioneering scientists from our local community."
–Eric Olson
Geoff Teeter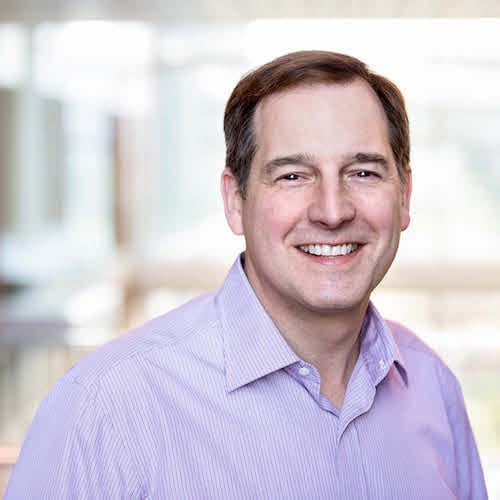 Geoffrey P. Teeter is Vice President, Corporate Relations at Genentech. In this role, Geoff leads the company's communication strategy and oversees the activities of the Corporate Relations department including corporate and product public relations, corporate branding, science communications, internal communications, corporate and employee giving and digital strategy and channels.
Geoff is a member of the global Communication Leadership Team and serves as the North American Communications Lead for the Roche Group in the United States. He is a member of the Board of Directors of both the Genentech Foundation and the Genentech Access to Care Foundation.
During his 24 years with the company, Geoff has developed and implemented a number of communications initiatives and strategies that have helped strengthen Genentech's corporate reputation and supported the company's goal of being a great place to work.
Prior to joining Genentech, Geoff worked on behalf of several pharma and healthcare companies at Burson-Marsteller public relations agency in Manhattan, and as a product communications manager at CIBA-Geigy Pharmaceuticals Division. He holds a bachelor's degree in mass communication from St. Bonaventure University.